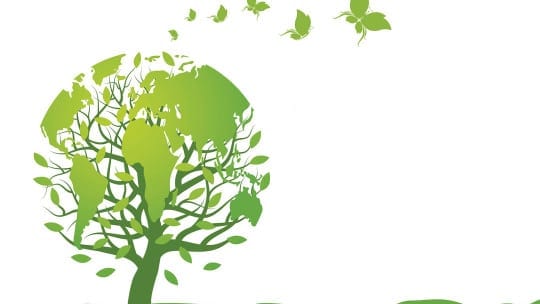 There was a time when corporate social responsibility (CSR)* was viewed as an adjunct function. Some "crunchy" in a back office handled it. Those days are long past. Savvy communicators understand that consumers demand more. The active, visible commitment that a brand makes to CSR can have a substantial impact on the success of a business. As social issues reach tipping points and transform into movements, research can provide CSR leaders with guidance on how to engage with issues in an authentic way.
Engagement is Table Stakes
Research from FleishmanHillard makes one thing clear: Brands can no longer sit on the sidelines. There's a link between a consumer's passion for an issue and her expectation that a brand will do something meaningful to address it. From racism to gender discrimination to unemployment, these are the issues that rank as "extremely/very important" to the kinds of consumers who are most actively engaged with brands.
For example, 77 percent of engaged consumers believe that poverty is an extremely or very important issue. 38 percent expect companies to take a stand. To put this in perspective, poverty wasn't even one of the top issues consumers expect brands to actively address.
This heightened public expectation gives CSR leaders permission to take risks to increase the impact of their brand's platforms and initiatives. CSR can be more than merely planting trees; CSR professionals can put their brand equity behind tackling systemic issues that impact the environment.
Will your core demographics abandon you for getting involved in controversial subjects? Probably not. 61 percent of those surveyed said that, even if they disagree with a company's position on an issue of importance, they give that company credit for expressing its views. If a company's customer base includes millennials, there's an even higher expectation that it speak out (75 percent).
Authenticity is Key
Words aren't enough; consumers are watching actions. The research found that 47 percent of engaged customers are less or not at all likely to purchase from companies whose business practices are inconsistent with their CSR promises. Those who fail to live up to the values they claim to hold dear put themselves at risk.
As an example, before a company takes a stance on pay equity, it should be mindful of whether its house is in order. Does it have a clear, visible commitment to diversity and inclusion? Does it publish statistics on the ratio of female-to-male median and average yearly earnings? Engaged consumers have a keen eye for green-washing, and they are quick to challenge the brands that don't walk the talk.
It's About Your Bottom Line
The research shows that two-thirds of U.S. consumers say they have often or sometimes stopped using certain products or services because the company's response to an issue didn't support their personal views. Consumers will reward you for doing the right thing. And they will enthusiastically punish you for behaving otherwise.
There's a real opportunity for CSR leaders. We can play a huge role in guiding companies to take a stand on big issues. And can do it in ways that are authentic to our brands and meaningful to customers and other key stakeholders.
We abandon many New Year's resolutions before March. On this front, in this New Year, we just can't let that happen. Strengthen the resolve to help your company take a stand, chart a course of action and follow through. There's no time to lose.
*CSR is used interchangeably with sustainability, social responsibility, stewardship and other similar terms.
Note: PRNEWS celebrates CSR March 26, 2020, with its CSR & Nonprofits Awards  in Washington, DC. 
Judith Rowland is a managing supervisor at FleishmanHillard