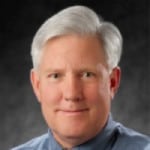 Keynote Presentation:
Dave Daigle
Associate Director for Communications Office of Public Health Preparedness and Response, Centers for Disease Control and Prevention
Join PR News for the CSR Awards Luncheon on March 12, 2015 from 12 to 2 p.m. at The National Press Club in Washington, D.C. as we salute the winners and honorable mentions of our annual CSR Awards program and CSR A-List program. The CSR Awards winners and honorable mentions took chances, made incredible strides and understand the power of CSR in public relations—join us in celebrating them.
View finalists | View Press Release | Register Online | Why Should I Reserve a Table?
PR News will honor the finalists for the Nonprofit PR Awards alongside the CSR Awards winners and honorable mentions on March 12 in D.C. View the complete list of Nonprofit finalists online now.
Also be sure to attend the Crisis Management Workshop, which is the morning of the Nonprofit PR Awards Luncheon, also at the National Press Club. This intensive half-day workshop will feature crisis management experts who will share their experiences and insights in how to develop and execute a strategy that will help your organization or clients weather inevitable crises.
Location: The National Press Club, 529 14th Street, NW #1300,
Washington, D.C. 20045

| | |
| --- | --- |
| Per Person Rate | Regular Rate: |
| Awards Luncheon Only | $475 |
| Awards Luncheon & Crisis Workshop | $1025 |
Questions? Contact Rachel Scharmann at rscharmann@accessintel.com.
Find out more about PR News' Crisis Management Workshop from 8:30 - 11:45 a.m. the morning of the CSR Awards Luncheon and join us for both must-attend PR events. Space is limited, so register your team today!

Why Should I Book a Table?
By reserving a table at PR News' CSR Awards Luncheon, you will ensure that your team will be able to sit together as we celebrate the honorees with priority seating at the front of the room. Seating at the luncheon is first come, first serve only without table reservations, so by securing a table your team will bypass the line and snag one of the best seats in the house. With a table sponsorship, you'll receive priority seating, as well as added exposure with your company's logo in the event program guide. Reserve your table of ten today!
PR News' CSR Awards Finalists
Hall of Fame
The Allstate Foundation's Purple Purse
Office Depot Foundation's National Backpack Program
Time Warner Cable's Connect a Million Minds
Agency CSR A-List
APCO Worldwide
Cone Communications
Edelman - Business + Social Purpose
FleishmanHillard
G&S Business Communications
RF|Binder Partners - Making an Impact Where it Matters
VOX Global
Weber Shandwick
CSR Professional of the Year
Christopher Ian Bennett - Guitar Center
Adam Harrell - Nebo Agency
Jan Jones Blackhurst - Caesars Entertainment
Bob Langert - McDonald's Corporation
Ryan McCarty - TCC
Angela Peluso - Verizon Foundation
Ylann Schemm - Elsevier
Tessie Topol - Time Warner Cable
Corporation with more than 25,000 employees
Corporation with less than 25,000 employees
International Flavors & Fragrances Inc.
NCCI
Resorts World Sentosa, Singapore
TD Ameritrade
Annual Report
iHeartMedia - Impact Report
International Flavors & Fragrances Inc. - Lasting - Change
Kimco Realty - Kimco Publishes Inaugural Corporate Responsibility Report
Medtronic, Inc. - 2014 Integrated Performance Report
Blog
AECOM Impact blog
AT&T Inc. - For Good Stories, There is No Place Like Home: People | Planet | Possibilities
Cause Branding Campaign
Activate - Tu Amigo Pepe (Your friend Pepe)
Covidien Communications - World Stroke Day Take 2...Tell 2 Campaign 2014
Food Lion Feeds - Launching Our 500 Million Meal Commitment
Imprenta Communications Group, Inc. - DIR: Wage Theft
Kenneth Cole - Look Good, For Good
MWW - Men's Wearhouse 2014 National Suit Drive
Nebo Agency - Nebo Launches Choose ATL Campaign and Inspires 45 Million
Siemens, The Entertainment Industry Foundation's Stand Up To - Linking hope to need: The Baton Pass connects the hope for cancer survivorship with the need for research dollars
Weber Shandwick - Pass the Red Cup for World Hunger Relief
The Zeno Group -The Allstate Foundation's #GetThereSafe
The Zeno Group – The Allstate Foundation's Purple Purse
Community Affairs
Diageo North America - Learning Skills for Life
JetBlue Airways - Restoring Play for Kids in Underserved areas: a partnership with KaBOOM!
Nerium International - Individually Taking Responsibility, Collectively Changing the World
REVOLT TV + Boys & Girls Club - #HelloHarlemNYC Youth Initiative
SAIC - Corporate Citizenship
Time Warner Cable - Bridging the digital divide in local communities: Learning Labs
Corporate-Community Partnership
CLEARLINK - Bringing SEO to Non-Profits
The Conroy Martinez Group - Miami Seaquarium Flipper's 50th/Flip it Forward
Covance Inc. - Covance-CARE Nepal Saving Mothers and Infants Lives (SMILE) in Nepal
Discovery Education - Belk Service Learning Challenge
Kenneth Cole - Look Good, For Good
MUFG Union Bank - Union Bank and LAUSD Collaborate to Enhance Financial Education
Neustar - My Digital Life
Nexus Treatment - Nexus Bridging Program
Siemens, The Entertainment Industry Foundation's Stand Up To - Linking hope to need: The Baton Pass connects the hope for cancer survivorship with the need for research dollars
CSR on a Shoestring
The Conroy Martinez Group - Infinity Auto Insurance's Bilingual Literacy Program: Read Conmigo
Humana - Healthy People, Healthy Planet, Healthy Performance
Nebo Agency - Nebo Launches Choose ATL Passion Project to Tell City's Untold Story
Raytheon Intelligence, Information and Services - The Big Dance of Data Defense
SAIC - Give A Meal Team Challenge
Diversity Communications
HMA Associates Inc. - National Influenza Vaccination Disparities Partnership
Imprenta Communications Group, LLC - DIR: Wage Theft
MGM Resorts International - Women's Leadership Conference
Employee Relations
AT&T and DonorsChoose.org
CLEARLINK - Engaging Employees With Philanthropy
CVS Health and RF|Binder - CVS Health Celebrates the Spirit of Volunteerism on Giving Tuesday
Humana - Rethink Paper
International Finance Corporation - The IFC Waste Challenge: Our Footprint Commitment In Action
Takeda Oncology - Living Through Giving
Time Warner Cable - Employee Green Team Playbook
Event: CSR/Green Focus
Covenant Health - East Tennessee Health Forum on Ebola
Dask - Earthquake Resistant Building Design Competition
Hughes General Contractors, Inc., VCBO Architecture and Davis School District - Odyssey Elementary Open House
International Flavors & Fragrances Inc. - Global Hand Washing Day
KPMG LLP - KPMG's Reading Relay
RBC - 2014 RBC Blue Water Day
REVOLT TV + Boys & Girls Club - #HelloHarlemNYC Youth Initiative
Triomphant Communications - Culinary Battles: Supreme Asian Chef
Weber Shandwick on behalf of Clean the World - Build on the Hill: Hygiene Kit Build
Media Relations
Cigna Foundation - World of Difference Grant: Improving Healthcare for Underserved Immigrant Latino and Caribbean Communities
Holland & Knight LLP - "The FDA Fiddles While America Burns: American Sunscreen Innovation Marred by Bureaucracy While Melanoma Rates Increase"
KPMG LLP - KPMG's Reading Relay
Levi Strauss & Co. - Unveiling Dockers Wellthread and Talking About Dirty Jeans
North Strategic - Jumpstart Charities Red Ball Campaign 2014
The UPS Foundation, Boys & Girls Clubs of America and MSI - UPS Road Code: Teen Safe Driving Program
Weber Shandwick and PEDIGREE Brand - PEDIGREE See what good food can do
The Zeno Group – The Allstate Foundation's Purple Purse
Nonprofit/ Partnership
Caesars Entertainment - Caesars & Clean the World Save Lives One Soap at a Time
CVS Health & the American Lung Association Make Lung Cancer in Women a Public Health Priority
ESPN - 2014 ESPY Day Benefiting The V Foundation for Cancer Research
Nerium International - Individually Taking Responsibility, Collectively Changing the World
HGTV/DIY Network – Rebuilding Together
Time Warner Cable - Boys & Girls Clubs of America National Partnership
Türk Telekomünikasyon A.Ş. - Books on the Phone
Viacom Says NO MORE
Weber Shandwick - Pass the Red Cup for World Hunger Relief
Weber Shandwick and Prudential Financial - Special Olympics 2014
WWE and 2014 Special Olympics USA Games partnership
Pro Bono Campaign
Nebo Agency - Nebo's Choose ATL Pro Bono Initiative Rebrands City as Digital Hub
REVOLT TV + Boys & Girls Club - #HelloHarlemNYC Youth Initiative
Waggener Edstrom Communications - Women for Women International 20th Anniversary Gala
Product Design/Redesign
Toys"R"Us Introduces Reusable Tote Bag Benefiting Save the Children
TTNET - Engelsiz Tivibu (Accessible Tivibu)
Recycling Program
DoSomething.org - H&M's Comeback Clothes
General Motors - Recycle RenCen: How GM Eliminated an Entire ZIP Code's Daily Waste
RF|Binder on behalf of Johnson & Johnson Family of Consumer Companies - CARE TO RECYCLE
Social Good
Alpha Omega-Henry Schein Cares - Holocaust Survivors Oral Health Program
Amway Corporation - Nutrilite Power of 5 Campaign
BBDO, Universal McCann, Ketchum, Widmeyer, Huge and Cohn & Wolfe on behalf of ExxonMobil - ExxonMobil Inspires the Next Generation to "Be An Engineer"
Huru International
Metro - Preserving and Sustaining Local Food Production
Nerium International - Individually Taking Responsibility, Collectively Changing the World
TTNET - Engelsiz Tivibu (Accessible Tivibu)
Social Media Campaign
Havas PR North America, Fenton Communications, FleishmanHillard, Glover Park and Weber Shandwick for the United Nations Foundation and 92nd Street Y - The World Gives with #GivingTuesday, Year Two
Hyundai Motor America - Hyundai Hope on Wheels
Ketchum on behalf of ConAgra Foods - ConAgra Foods Hunger Free Summer
Weber Shandwick and Honey Maid - This is Wholesome
Weber Shandwick and PEDIGREE Brand - PEDIGREE See what good food can do
Stakeholder Engagement
CVS Health Quits Tobacco for Good
Nerium International - Individually Taking Responsibility, Collectively Changing the World
Polskie LNG S.A. - Polish gas terminal from doubt and suspicion to trust and cooperation
Sustainability/CSR Report
AECOM - Managing complexity, building better lives.
Burson-Marsteller - Hormel Foods 2013 Corporate Responsibility Report Launch
The Coca-Cola Company Sustainability Report - 2013/2014
CVS Health - 2013 Interactive CSR Report
McDonald's Corporation - Our Journey Together
Medtronic, Inc. - 2014 Integrated Performance Report
Merck - Merck Responsibility 2013
MetLife - MetLife Corp Responsibility Report: Global Impact
Novelis - Adding More Aluminum, Creating Value
Safeway with Waggener Edstrom Communications - The Heart of Safeway
Weissman Center for International Business, Baruch College - The 2014 Edition of The CSR-S Monitor
Use of Social Media
Covidien Communications - World Stroke Day Take 2...Tell 2 Campaign 2014
CVS Health and RF|Binder - CVS Health Highlights Commitment to Better Health via Twitter
JetBlue Airways - 2014 Facebook Campaign: One Thing That's Green
Video Initiatives
Covidien Communications - World Stroke Day Take 2...Tell 2 Campaign 2014
JetBlue Airways - Increasing Access to Books: Soar with Reading and First Book
Ketchum on behalf of ConAgra Foods - ConAgra Foods Hunger Free Summer
Popular Inc. - En el fondo de la música
Volunteer Program
Blue Cross & Blue Shield Rhode Island
Dell Inc. - Children's Cancer Awareness Month
Time Warner Cable - TWC Connects
Workplace Innovation
International Finance Corporation - The IFC Waste Challenge: Our Footprint Commitment In Action
Time Warner Cable - TWC Eyes and Ears AMBER Alert Initiative