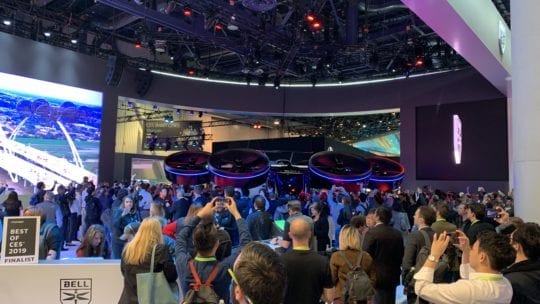 CES began in 1967, largely as a gadget show. What started as the Consumer Electronics Show, though, has become so much more. The 2020 version, held last week, sets the tech agenda, at least for early January. As such, its relevance to communicators is clear; PR pros want to know what devices/future tech they'll be using on the job. They also want to know what technologies they'll likely need to craft messages for.
Last week one of the messages from Las Vegas for communicators was that technology is permeating "every phase of our lives," says Emma Brandeis, communications lead at DISH Network. "It seemed like just about every booth had a smart kitchen and smart closets…and robots making you coffee and dinner," she adds.
As expected, there were plenty of smart cars in the auto section of CES. But there were cars in many other places, too. "Sony had a car…there were cars in Google's booth and in Amazon's booth," she says. This demonstrates the ubiquity of technology that eventually will be part of life, Brandeis says. There were similar indications at the 2019 CES, notes Brooks Wallace, West Coast lead at Hollywood Agency and president-elect for PRSA San Francisco. Wallace recalls announcing a partnership between Vesper and the company simplehuman that focused on voice-activated garbage cans.
Foundational Technology
Adds John Walker, managing partner at Chirp PR, "This year CES made it evident that technology is now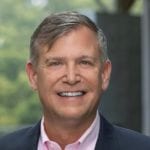 the foundation of every industry – from agriculture to automotive to travel." The so-called foundational technologies, such as 5G, AI, digital health and smart cities, are shaping the future, he says.
As a result, the shift from solely consumer to foundational technologies will require PR pros to communicate their innovations "in simple, layman's terms, focusing on the business problems they solve, as well as the society benefits they bring to market," Walker believes.
Tech and Causes
"PR will need to look at communicating about tech that supports the big three C's: causes, compliance and confidentiality," argues Meredith L. Eaton, North America director for Red Lorry Yellow Lorry. "Tech that furthers good causes or compliments cause campaigns," that are authentic and align with company values "will be ripe for opportunity in 2020," Eaton adds.

Similarly, with the anxiety around data privacy issues amid growing cybersecurity threats, "PR pros will need to pay extra attention to communicating tech advancements that keep up with regulations, compliance and data protection," she says. Keeping users and their data safe is and will remain a priority, "and technology will play an increasingly big role in that year after year."
The foundational technologies will need the most help from communicators "since they are shaping the future because they are fundamental to what's imminently possible," Walker says. He cites 5G end-user confusion and rumors flowing around AI as issues. The tactic for communicators, he says, is "to focus on the concrete outcomes and benefits for stakeholders versus the technical capabilities." In addition, he urges communicators to focus on the outcomes and benefits for all stakeholders – consumers, businesses and society overall – and not solely on "one audience."
Tech Offers Plenty of PR Opportunities
Brandeis agrees. She sees opportunities for communicators to craft messages across the tech spectrum.
At CES, she says, it wasn't always apparent how certain technologies and devices will be used in daily life. Communicators will need to make those use cases, she says.
Bringing out stories about how tech is or will impact people is key, Eaton adds. "Putting a human side to technology helps make it relatable and understandable. Creating those 'That could be me!' scenarios will help take certain technologies and devices through to adoption."
Brandeis believes smart cars will need communicators to allay fears. "I can imagine people being skeptical of something moving that fast and is potentially dangerous," she says.
What Communicators Will Use
It seems apparent that voice-controlled devices, which were ubiquitous at CES, will become part of the PR pro's arsenal of tools. "Voice assistants provide the greatest opportunity for professional communicators to apply to our day-to-day responsibilities," Walker says. This will mean PR pros will need to ensure "messages are clear, simple and digestible for voice storytelling."
In addition, with more and more people using smart speakers and virtual assistants to find information via voice, PR pros will need to know how to help content rank on voice search, Eaton notes. They'll also need to work algorithms into content so that it will get picked up, she says.
Screens were big at CES, even though many of them were small and foldable. Such screens, Brandeis says, could be useful as communicators craft experiential activations.
PRNEWS editors Sophie Maerowitz, Nicole Schuman and Seth Arenstein reported this story.