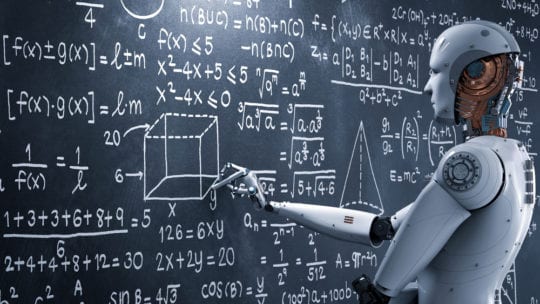 It's not news that artificial intelligence (AI) is the latest darling of the tech world. For PR pros and marketers in the AI space, the media and speaking circuits have never been hotter. Just last week, Forbes published its coveted "AI 50" list, providing those included with a serious boost in street cred.
That level of pervasiveness, however, leads to extreme saturation in the AI space. We've seen similar hype cycles. Remember "the cloud" and "digital transformation" ? The challenge now for PR pros is crafting an AI communications strategy to break through the buzz. When everyone claims to be leading in AI, how can you stand out?
Here are a few best practices that communicators can employ to project real meaning in their AI messaging.
Focus on finding your distinct place and voice
Focus: With so many potential uses for AI – from healthcare to self-driving cars and much more – it's easy to get distracted. Focussing is key to creating an effective communications strategy.
Case Study: Proving that you're actually making strides in AI is all about showing value. Hone in on a use case where you're solving a significant challenge and elevate that story.
Third Parties: Find partners and customers who can speak to the media and at events about your AI success. They should specify how your use of AI is helping to address pain points, make a difference and inspire.
Humanize AI with a genuine talk track
Some of AI's most prominent headlines show a darker side to the technology. These include the fear that AI will replace humans, compromise privacy or replicate societal biases. As communications leads, we can't ignore that dialogue.
It's crucial to humanize AI for technical and consumer audiences. Acknowledge the good, the bad and the unknown about AI in your communications. Address ethical issues and explain how you're tackling them. It's critical to show you're human, even when you're building artificial intelligence.
You are the company you keep
The size of the AI ecosystem can make it challenging to differentiate the players. On the other hand, it also presents an opportunity to share perspectives beyond your office walls.
Many organizations and media outlets host AI conferences, such as FORTUNE Brainstorm AI, where experts speak and network. Some tech companies, Pega, for example, sponsor annual industry meet-ups. In addition to speakers and attendees, these events include top-tier media. Such conferences can be a driving force for PR, fueling coverage and content while fostering lasting relationships with influencers.
In conclusion, the novelty of AI already has expired. Without clear focus, authenticity and involvement in the wider industry, your target audiences will move to the next headline and reporters will pass over your pitch. But when done right, PR outreach and tactics can prove your AI value and expertise in the media landscape and beyond.
Hailey Melamut supervises PR strategy for AI brands at March Communications