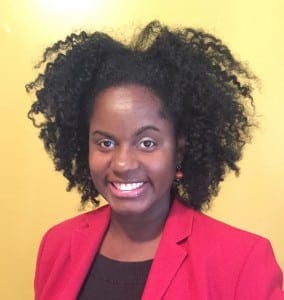 Being a CSR practitioner today is more challenging than ever. CSR is changing and gaining momentum. Pressure for companies to become more responsible is increasing not only from customers and employees, but from governments and global institutions. As CSR shifts from desired to expected, countries such as India and China have moved toward mandatory, not voluntary CSR regimes.
Your stakeholders will expect more than philanthropic programs. They now want to see sustainable initiatives in your day-to-day operations that make CSR an integral part of your company's mission. The name change of British Petroleum to Beyond Petroleum and Volkswagen's creation of "Think Blue. Factory." to reduce environmental impact in its factories by 25% by 2018 are just two examples of how CSR is changing the way we engage in corporate citizenship. Here are six principles driving CSR programs that you should keep in mind as you develop effective CSR communication deliverables to stakeholders:
1. Shared Value: In general, people are more willing to participate in causes they believe in. As a result, for your CSR program to work, you must engage stakeholders in causes and activities they believe in. Texas Instruments, for example, emphasizes causes that touch the communities where its employees live and work. In 2015, it recognized 18 North Texas STEM teachers for advancing student success.
2. Greater Employee Influence: Employees from top to base must embrace your CSR program. In addition their outlook on corporate citizenship will influence their sense of purpose and commitment. The 2015 Deloitte Millennial Survey revealed that millennials, for example, select employment opportunities based on corporate purpose and positive organizational performance. It's also worth noting that the way your employees perceive the brand's CSR effort will influence your corporation's group mentality and consciousness.
3. Increased Transparency: As transparency has become an expectation, stakeholders want to hear the good news and the bad. Positive Luxury, for example, made its environmental profit and loss report public for the first time in 2015, according to co-founder and CEO Diana Verde Nieto.
4. Broader Accountability: Your stakeholders also will expect compliance within your supply chain. Many businesses are going beyond internal corporate compliance to expand their responsibility to third-party vendors. Mars, for example, has made a public commitment to a zero-deforestation policy throughout its supply chains.
5. Collaboration: A collaborative approach across departments and outside the organization also has become key for CSR success. In 2015, Unilever, Nike, General Motors and IKEA joined together against climate change under the We Mean Business coalition. It also is good to remember that collaboration has become necessary in CSR efforts. The year 2015 was particularly unique as we saw a range of industries such as retail, corporate, governments, civil society, faith-based organizations and transportation joining together to fight climate change.
6. Sustainable CSR Efforts: Your CSR program should display not only compliance or relief efforts, but proactive and long-term measures to avoid future damage and losses. Your CSR initiative must provide a sustainable program that practices effective and safe management of natural resources and human protection.
Although these new expectations are creating stronger relationships, legitimacy and positive attitudes among stakeholders, if not communicated properly, they can create skepticism. Your CSR efforts and communication tactics must be aligned. Keep in mind that the effectiveness of your CSR program is different from the effectiveness of your CSR communications program.
Keys to Sustainability Communication
•Be Conversational: As you prepare tactics to communicate with stakeholders, create space for dialogue and feedback. Forums and social media sites are great ways to engage with stakeholders. Be flexible enough to gradually create a sense of shared meaning when it comes to your CSR program. Your stakeholders will expect that your CSR initiatives emerge from a relational process. CSR initiatives should be understood not as a clear or consistent agenda, but rather as a forum for sense-making and diversity of perspectives.
•Display Sustainability Messages: Sustainability should be a key strategy in your communication. Coca-Cola made its global sustainability report fully digital, designing it for accessibility across all social platforms and tablets. Another example is the signature line that appears at the foot of employees' emails: "Please, consider the environment before printing this email." As a communicator consider ways for CSR and sustainability communication to work together.
•Build a Two-Way Street With Stakeholders: Have an open line of communication with your stakeholders to receive constant feedback. The shortcomings of many CSR programs are due to a failure to recognize that stakeholders are a dynamic learning system. Press releases, dialogues, interviews with journalists, forums and meetings with interest groups build understanding and ensure that communication from these groups reflect your point of view.
•Employ Data: Communicate objective outcome measures of CSR initiatives and explain them in objective terms. General Electric exemplifies a good CSR promotion that displays objective measures with the communication of its Ecomagination Initiative, explaining the value of the program for the environment to customers and shareholders.
• Focus: Report on issues that are important to your stakeholders instead of detailing various aspects of your company's good citizenship activities. Not every CSR message will go to every stakeholder. Similarly, prioritize the stakeholders who have the greatest influence on your success.
•Tell Your CSR Story Broadly: For CSR initiatives to be successful they must be understood by many different stakeholders. Know how to reach and influence diverse groups using different platforms. Texas Instruments communicates its CSR strategies through its Citizenship Report, citizenship website and social media.
CONTACT: Dr. Trammel is PRSSA-SSU co-adviser at Savannah State University. trammelj@savannahstate.edu
This article originally appeared in the February 8, 2016 issue of PR News. Read more subscriber-only content by becoming a PR News subscriber today.