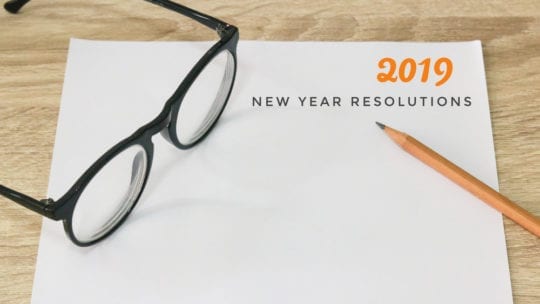 The U.S. Strategic Command, the Nebraska-based military unit responsible for the Defense Department's Global Information Grid, raised eyebrows with a New Year's tweet suggesting it was "ready to drop something much, much bigger" than the annual Times Square ball. An accompanying video showed a stealth bomber releasing two bombs while the words "STEALTH," "READY" and "LETHAL" flash across the screen.
Social media was quick to respond, with many users saying the tweet was in poor taste. Three hours after posting, the tweet was removed and replaced with an apology, but the damage had been done. As of this writing, a Google search of "Strategic Command" turns up a long list of articles about the errant tweet, although those unfamiliar with the organization of the U.S. military might not have known much about the division before the story broke.
For communicators, the Defense Department's tweet smacks of a common issue: How can regulated industries—like defense, for instance—inject humor and fun into their social media presence without taking unnecessary risks?
Luckily, there are a few steps PR professionals can take to ensure their brands' tweets don't land them in hot water in 2019. Here are a few:
1. Using a scheduler over the holidays? Be sure to put a review process in place. With so many offices closed over the holidays, those tasked with social media for their brands take to social media schedulers like HootSuite to ensure their social engagement metrics don't droop on their days off. But Strategic Command could have assigned a second staff person to review scheduled tweets and flag the potential issue before the tweet went live.
2. Give repurposed content as much forethought as fresh content. Following the backlash, a Strategic Command spokeswoman told the New York Times, "It was a repost from earlier in the year, dropping a pair of conventional Massive Ordnance Penetrators at a test range in the United States." Despite the reposted nature of the video in the tweet, the spokesperson did not acknowledge that many viewers would be seeing the tweet for the first time. Without proper context, many social media users might come away with a poor first impression. Communicators charged with social media video campaigns should endeavor to write accompanying copy that takes into account anyone encountering the content or brand for the first time.
3. Apologize, and apologize quickly. Twitter can be a volatile medium to work with, and Strategic Command was not the first, nor will it be the last organization to make a mistake on the platform. The brand followed PR crisis best practices by responding within several hours to the backlash, despite it being a holiday—and it even pinned the apology to the top of the page for easy access for reporters and followers.
4. Be careful with humor—and respect the craft that goes into a funny tweet. Strategic Command's biggest mistake wasn't in posting the video, or wishing followers a happy new year, but in inserting a humorous tone into a matter of life and death. Still, humor is incredibly effective on social media; so how can communicators make use of it safely?
Interviewed by Fast Company in 2013 on how to write humorously for Twitter, "Parks and Recreation" writer Megan Amram advised users to "steer clear of current events" (like New Year's) to avoid readers getting "overloaded" or tuning out. She also pushed thinking poetically, using wordplay and playing with sentence structure: "Comedy is about breaking expectations of day-to-day life; so is poetry, on a more miniature level." People love puns, added Amram.
Amram also counseled users to bounce ideas off someone else before tweeting (see resolution #1). Because let's face it: Some bombshells are best left off Twitter altogether.
Follow Sophie: @SophieMaerowitz