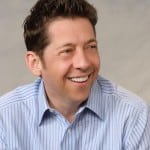 Navigating the murky waters between brand and the public on social media can quickly shift from complex to overwhelming. With all the noise cluttering online communications, finding—not to mention engaging—your audience is no amateur endeavor.
Todd Wilms, digital marketing and strategy executive with SAP, has accrued over 20 years of marketing experience working with the likes of IBM and PayPal. SAP currently has 120,000 Twitter followers, 250,000 Facebook likes and in the first half of 2014 generated over 800,000 unique views on Forbes.com.
Wilms, who will be sharing insight into connecting your content with your audience at PR News' SEO Boot Camp in San Francisco on Aug. 11, offers some guidelines to successfully integrating your message across platforms and engaging your audience along the way.
Strategy - Before you can move into the social realm you have to acknowledge that you need a strategy. "Facebook" is not a strategy. Developing a strategy is less like commercial fishing—throwing out a net and seeing what you catch—and more akin to the art of marksmanship. Strategy that hits the mark is a hypothesis: You have to think about what your goals are and how you plan to measure those goals. The best way to approach this, like shooting a quarter at 100 feet, is to read, aim and fire.
Empathy – You have to know what your audience wants, or more accurately what it needs, not what the company wants. Go so far as to take the company out of the equation at this stage. If you were just being philanthropic, what would you solve for them and how?
Delight and Let Go – Most marketers lose sight of the customer while looking to control every aspect of the message. Create great engaging content and then let it go. If you create great experiences, great content and great products, revenue will find you.
Measure – What is worth more, 5,000 views, 10 shares or three comments? Know what your strategic goal is and focus on that area. As sociologist William Bruce Cameron says, "Not everything that can be counted counts, and not everything that counts can be counted."
Join PR News for the SEO Boot Camp, taking place on Aug. 11 in San Francisco.
Follow Todd: @toddmwilms, or SAP: @SAP