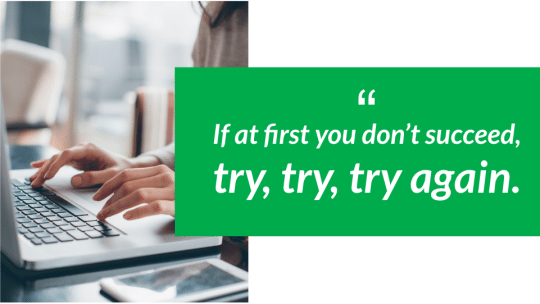 In today's oversaturated, mile-a-minute news cycle, it can feel impossible for PR professionals to get the attention of the right journalist at the right news outlet at the right time for their brand.
Though there are certainly no foolproof formulas to hit the jackpot consistently, you can increase the chances of your pitch getting noticed with some tried-and-true methods from communications experts.
Scott Dobroski, senior director of corporate communications at Glassdoor, will share some of his top tips for successfully pitching media outlets at PR News' June 28 webinar, "How to Engage with Journalists on Email and Social Media."
Here's his overall framework for media pitching:
Do Your Research
First, make sure you're contacting a journalist who is the right fit for your organization. It doesn't make sense to pitch an article about a lifestyle product to a technology reporter, even if her/his articles get a lot of hits.
Dobroski recommends using tools like Cision to find reporters in your subject area, but also keep track of journalists you're aware of who are already writing about topics relevant to your organization. Reading their articles and social feeds can be a great way to ensure they're correct for you.
Write the Right Pitch
Keep pitches short, to the point and relevant to your target audience, Dobroski urges. Be specific about why your product or brand relates to a journalist's audience, and reference a previous article they've written if it makes sense with the pitch—for example, if the article can act as a follow-up to something they published recently.
Try to say what you need to in a few brief sentences, and don't give everything away. Give journalists a lead but leave them space to take the article in the direction that makes sense to them.
And always include your contact details as clearly as possible. Making it easy for journalists to get in touch with you can make a difference, Dobroski says.
Craft the Perfect Subject Line
Breaking through a journalist's likely crowded inbox can be a challenge. A trick that has worked for Dobroski is to include the reporter's name in the subject line of the email in capital letters, followed by a short potential headline and your company name. In a sea of static subject lines from companies talking about products, using a reporter's name can help grab their attention and make them want to read your email.
If you are able to offer an exclusive, add that to the headline as well. In combination with a killer pitch, this can help seal the deal.
Don't Fear the Phone Call Follow-Up
After you pitch, be prepared not to hear back, but you should also have a backup, he says. If you've appropriately (i.e. no more than once in 24 hours) followed up on email and haven't heard back, it might be sensible to make a phone call.
Make sure you are concise during your call, and send the email again so it's at the top of the journalist's inbox. Remember that it's your job to make the reporter's job easy, Dobroski says, so restate your pitch briefly and you can expand more if the reporter asks questions or indicates interest and time to listen.
Follow Hayley: @that_hayley