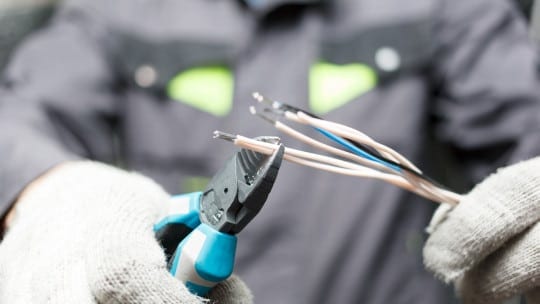 For Klein Tools, video has emerged as the best device in its content marketing tool kit.
The manufacturer of high-end tools for trade pros such as electricians and plumbers uses video in inventive ways to humanize its brand and promote its products. And it has a few tips on how to win a bigger video budget from senior leaders.
We recently sat down with part of the company's video team—including video producer, Vince Wasseluk, and associate marketing manager Clare Furman—to discuss its campaign "Powering America's Passion." The year-long campaign showcases a behind-the-scenes look at the electricians who power some of America's most iconic events, from Mardi Gras floats in New Orleans, La. to NASCAR races in Charlotte, N.C.
Wasseluk and Furman, along with the company's vice president of marketing, Greg Palese, will also discuss video strategy and production tactics at the PR News Video Boot Camp, Dec. 6, at the National Press Club in Washington, D.C.
Find the Most Impactful Metrics
When measuring a video campaign's success, the most obvious metric to consider is how many views it received. But volume only tells a small part of the story—it's more important to link those views to the level of engagement it inspires in viewers, Furman says.
"We look at metrics like normalized engagement rates and engagement per 1,000 followers, taking into account the size of the follower base of each platform," Furman says. "But we also look at more unique metrics than other organizations."
One unique metric that Furman focuses on is engagement per view on Facebook, and she recommends that other organizations use a similar tactic, especially when they don't have a high volume of views or followers. "That's the level of detail we get into so that we can really measure the impact of our campaigns within a small follower base" she says.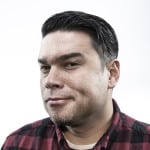 Tailor the Content to Your Audience
Sometimes, the feedback the company gets on its videos is much more immediate than an engagement metric. When Klein Tools tried to broaden its audience beyond the seasoned trade professionals it sells to, it didn't need analytic software to interpret the results.
"We tried to make a how-to video once," Wasseluk says. "And our audience was very offended."
Since its audience isn't the average DIY-er looking for the right tool, the driving force behind its video production now is the level of sophistication of its audience. And the team uses positive feedback it receives in the form of viewer comments as further proof to senior leaders that it's reaching its base.
Work Together
If there are separate teams creating the videos and marketing them, it's essential they work closely together to align your goals. That cohesiveness will show your leaders that you're set up for success.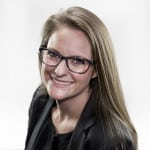 Klein Tools has a very small team creating and distributing its videos, which isn't necessarily a bad thing. All of the video shooting and editing is done by one person, Wasseluk, which makes it easier to take a video from concept to reality. Of course, the cost of outsourcing video shooting and editing can soar, so keeping it in-house can make a huge difference.
"One of the best metrics to show to leaders is to compare the cost of what you are doing to the cost of outsourcing the work," Furman says. "Even if that doesn't fully convince them, it should at least move the needle in your direction."
Connect with Klein Tools: @Klein_Tools
Connect with Samantha: @samantha_c_wood