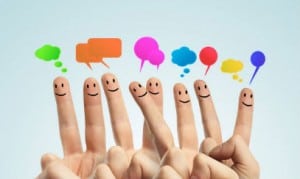 Branded content is ubiquitous, but, as with most things, you need to have a solid strategy in place to capitalize on it. Doing so will not only ensure that your content gets seen, but also that it doesn't end up going viral for the wrong reasons (read: Nestle and the "pedobear" incident).
Here are three questions that you need to ask before diving into branded content, courtesy of Steve Halsey, principal and managing director, business consulting practice, at Gibbs & Soell Business Communications.
1. Who is the target customer? Who do you want your latest infographic or Vine video to appeal to?
2. What is the value proposition to that customer? Why would this person invest their time checking out your content, let alone sharing it?
3. What are the essential capabilities needed to deliver that value proposition? Do we have everything we need to not only make the best content possible, but also to handle the traffic to our website or blog if something goes viral? Can we stand behind our content?
What questions do you ask regarding your content marketing efforts?
Follow Lucia Davis: @LKCDavis.