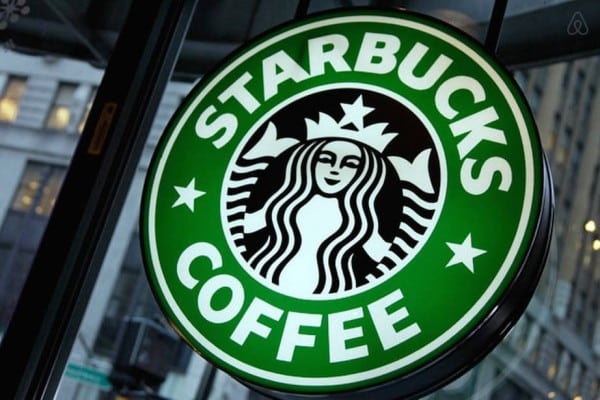 Starbucks' efforts to spur conversation about race in the U.S. have backfired miserably on the coffee king.
The controversy stems from "Race Together," a new Starbucks campaign designed to initiate a nationwide discussion of racial issues.
In some cities, for example, Starbucks baristas started writing "Race Together" on customers' cups to stimulate conversation.
While some people have applauded Starbucks' efforts, others have hammered the campaign as a cynical ploy.
"#RaceTogether: Starting a difficult conversation no one needed to have in order to raise awareness for a sub-par coffee service," tweeted one of countless critics of the campaign.
Corey duBrowa, senior VP of global communications at Starbucks, bore much of the criticism on Twitter.
The PR executive, who felt personally attacked amid a storm of angry tweets, deleted his Twitter account Monday night, only to rejoin the service less than 24 hours later, writing on Medium, "So no matter how ugly the discussion has been since I shut my account down, I'm reaffirming my belief in the power of meaningful, civil, thoughtful, respectful open conversation—on Twitter and everywhere else. "
More details about the Race Together campaign are expected to come out Wednesday at the company's annual shareholder meeting. In the meantime, the campaign offers a few early communications lessons.
> When wading into hot-button issues, anticipate a backlash—and then double-down on your expectations of negativity. Having an honest conversation about race in the U.S. (or other important, potentially incendiary issues) is an admirable goal. But people don't necessarily want to be recruited (or shamed) into talking about a sensitive subject in a public setting. Expect and plan for the worst possible reaction on social media.
> Give yourself extra prep time. Should brands and organizations decide to tackle a difficult subject via a new PR campaign, they need to give themselves extra time to prepare for the unintended consequences. A communications team needs a very long lead time to think through and prepare for any contingency plans/messaging.
> Own the controversy, but change the narrative. The worst thing a brand can do in a case like this not to acknowledge the critics. Better to try and embrace the critics and see how they can broaden the tent. At the same time, PR practitioners must harness any positive momentum from a campaign—and communicate closely with supporters—to change the narrative and give the campaign a new springboard. You can't let "controversy" be the campaign's calling card.
What would you add to the list?
Follow Matthew Schwartz on Twitter: @mpsjourno1