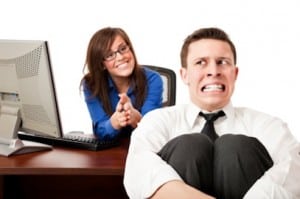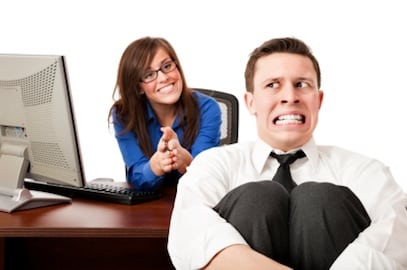 Job interviews can be tough, not just for the interviewee, but also the interviewer. Everyone wants to present their best self, but sometimes nerves can get the best of us, which can lead to a rambling of clichés.
PR News asked our Facebook fans to tell us what the most overused words and terms are in a job interview and we've narrowed them down to 10. So here they are, in no particular order:
1. Um. Everyone is guilty of this offense. It's a transition that is difficult to avoid, but it is arguably the most overused word a nervous person says. If you feel you are at a loss for words, pause and regroup. This should help relieve a case of the ums.
2. People person. Everyone wants to project that they like people and are friendly, but maybe it's time to express that in a new way? Instead, try and talk about experiences with former colleagues or an instance where you provided exceptional customer service.
3. Multitask(ed)(er)(ing). This has become a redundant expression, as most of us are constantly doing more than one thing at a time. Outlining details of your day-to-day responsibilities and measuring your accomplishments should define you as a multitasker; if not, then reconsider the word all together.
4. Creative. Being creative is definitely a good attribute to have, but if you say it you better mean it.
5. I. As the idiom suggests, "there is no 'I' in team", so be careful how much you self-promote. After all, the interview process is also a chance for you to ask questions and figure out if you will fit in with the company culture.
6. Team player. This is sort of like "people person." Of course you want to imply that you work well with others, but there are better ways to express this. Provide examples, and experiences that speak for themselves.
7. Hard-work(er)(ing). Anyone can say they are a hard worker, and sure it sounds like a big plus. However, saying this in an interview is an empty gesture, so instead prove this by showcasing your accomplishments and providing excellent references.
8. Perfectionist. This word often presents itself when someone is asked about his or her weaknesses. Not only is it an overused answer, but also contradictory. Craft an honest answer that provides an accurate critique of you; an employer should appreciate your candor and humility.
9. Like. For many, like has replaced um as their go-to transition. Be careful with this one because it raises connotative questions about maturity. Again, pause and regroup if you find yourself struggling to articulate a point.
10. Strategy. This word is tough to avoid–for both the interviewee and interviewer. Still, strategy can be an extremely important word to use for practical purposes. But, if you can, try to mix it up by sprinkling in words like methodology, practice or tactic.
Follow Caysey Welton: @CayseyW