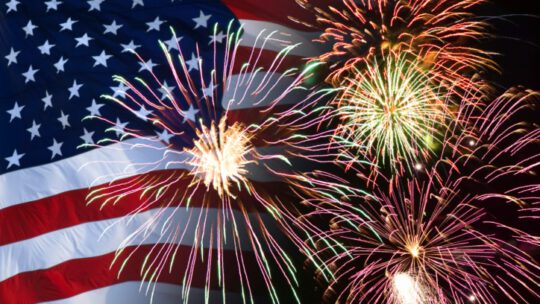 PRNEWS doesn't regularly cover electoral communication, but we noticed a slew of PR takeaways from yesterday's (Nov. 2) contest for Virginia governor. 
OFFER SOMETHING TANGIBLE TO YOUR AUDIENCE
This is a variation on the PR chestnut, Know Your Audience. It also incorporates another communication maxim: Listen to Your Audience.
Republican victor Glenn Youngkin seemed to listen more than his opponent, Democrat Terry McAuliffe, at least in one area, the economy.
Recall it was Democrat strategist James Carville who said, "It's the economy, stupid." That and a dubious incident helped challenger Bill Clinton paint millionaire George HW Bush as being out of touch with the average voter in 1992.
A millionaire who self-funded some of his campaign, Youngkin worked to avoid that characterization.
Youngkin's camp heard consumer angst, namely about rising prices at the pump and supermarket, says kglobal's managing director Daniel Rene. In addition, he responded to complaints about state tax hikes and the rising cost of living.
As result, Youngkin pledged to eliminate the 2.5 percent state tax on groceries, delay a recent 5-cent rise to the gas tax and offer a tax rebate of $300 for individual filers and $600 for those filing jointly. Virginians are over-taxed, Youngkin said often during the campaign. Unfortunately for McAuliffe, a Democrat-majority legislature approved Virginia's gas tax increase.
In Youngkin's TV ads, Facebook posts and in many of the candidate's speeches, he promised to save consumers $1,500 annually through a variety of tax cuts and spending plans. Raising the tangibility of his pledge, one Youngkin TV ad showed a picture of a grocery store register receipt. After the narrator mentions the candidate's promise to eliminate the supermarket tax, a large red 'X' appears over the receipt.
Youngkin, says Clyde Group VP Jenny Wang, "was smart in focusing on 'kitchen table issues' and laying out explicitly the steps he'd take to relieve consumers' hurting pockets, especially in the midst of steep inflation."
PRESENT YOUR IDEAS CLEARLY, SEEM RELATABLE
See above. A grocery receipt with an "X" over it is a simple way to drive home the message that the candidate favors eliminating the grocery tax. Scenes of Youngkin walking the aisles of a grocery store and promising tax cuts helped make him seem relatable to average consumers.
STAND FOR VS. STAND AGAINST
Another PR maxim is to clearly say what you favor as well as emphasize what you're against. It's a delicate mix. In this race, one candidate got the mix wrong.
As noted above, Youngkin, offered a clear explanation of his economic platform. He offered voters an idea of where he stands. Of course, politicians promise many things during campaigns. Youngkin's a political newcomer, so there's no history of how he'll govern.
McAuliffe centered communication about his opponent being a supporter of former president Trump. A McAuliffe ad included audio of Youngkin praising Trump. A continuation of Trump's policies was the implication. For McAuliffe, those policies were unacceptable. That critique of Youngkin was the loudest part of McAuliffe's message.
An Easy Comparison
In McAuliffe's defense, linking Youngkin with Trump was low-hanging fruit. Both Trump and Youngkin are white males, wealthy businessmen and were political neophytes at the start of their respective campaigns.
The error, as we noted above, was that McAuliffe spent a lot of time pushing the anti-Trump message. Public perception was that there was little else.
OWN YOUR MISTAKES
With a five-point lead Sept. 29, McAuliffe, in a debate, made a remark that sounded like he didn't want parents involved in what's taught in schools. A PR principle urges empathy in communication. After nearly two years of parents schooling their children at home, squeezed between working and keeping house, McAuliffe's sounded like a particularly un-empathetic remark.
What he actually said referred to sexually explicit material. No matter. Damage was done. The sound bite, "I don't think parents should tell schools what to teach," went viral.
And some media reports made it seem as if McAuliffe was giving carte blanche to teacher unions and school boards on all curriculum matters. Right or wrong, the incident deserves a place in the political blunder hall of fame, as one pundit wrote.
A CRISIS MOMENT 
Whether or not the comment was taken out of context, this was a potential crisis moment for the campaign. As PR pros know, when you treat every mistake as a crisis, you may create a real crisis. However, if you ignore a serious mistake or try to downplay it, you could find yourself in a crisis.
Instead of apologizing, McAuliffe seemed to double down, Rene of kglobal says. In a late-October national TV appearance, McAuliffe supported the substance of his remark. People applauded when I said that, he told Chuck Todd in this clip.
For Wang, "McAuliffe could have made a more concerted effort to clarify what he meant specifically." Instead, she adds, he allowed "the wrong prevailing narrative–that teachers should always have carte blanche–be the headline story." Parents, Wang believes, "always want to feel like they have at least somewhat of a say in what their kids are taught–it's human nature."
Perhaps one of the reasons McAuliffe didn't walk back his remark was linked to teacher union support of him. In any case, the debate comment helped make education, usually down the list of voter priorities, a leading issue. This leads to the final point
CORRECT THE RECORD 
A tenet of PR is the importance of quickly correcting inaccuracies about your brand.
In most campaigns there are false claims from both camps. In this campaign, perhaps the most controversial were allegations about Critical Race Theory (CRT). McAuliffe failed to clear up allegations that he favored Virginia schools teaching CRT. While he claimed CRT isn't taught in Virginia schools and that his opponent was using CRT as covert racism and fake news, McAuliffe's rebuttal didn't seem loud or clear.
On the other hand, building on the perception that McAuliffe didn't want parents involved in school curricula, CRT galvanized support for Youngkin. And his message seemed clear: I will ban CRT from Virginia schools on my first day in office. During the last month of the campaign, this issue became a major theme in a state crackling with school-related fervor.
AUDIENCE WHERE IT LIVES
Were there many other things that influenced the outcome in VA? Of course. Yet looking only at communication, McAuliffe's message failed to include enough of fellow Democrat Tip O'Neill's adage that all politics is local. O'Neill's aphorism is roughly the PR equivalent of Address Your Audience Where It Lives. McAuliffe centered his message on defeating the policies of Trump, a national figure who wasn't running for Virginia governor. Youngkin focussed more of his communication on Virginia voters and their local issues.
Seth Arenstein is editor of PRNEWS and Crisis Insider. Follow him: @skarenstein