Yelp may not always come up in conversation as a social network the likes of Facebook or Instagram, but for small businesses and their customers, Yelp is a godsend. The platform is crucial for connecting consumers to businesses across the spectrum, from boutiques to celebrity chef restaurants to dentists' offices.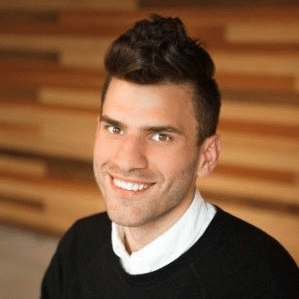 Since its founding in 2004, Yelp users have written more than 177 million local reviews, and the network's latest stats are no small potatoes, with hundreds of millions of users accessing the app on mobile or via the web in Q4 of 2018 alone.
Yelp's senior manager of business outreach, John Carroll, will be speaking at The Social Shake-Up as part of a "Tying Social Media to the Bottom Line" session on May 7. We spoke to Carroll about his tips for social monitoring, brand evangelism and on-camera storytelling in 2019.
PR NEWS: What's your approach to social listening?
John Carroll: I preach, "You learn when you listen, not when you talk." In talking about reviews, people tend to break them out into positive and negative buckets. That doesn't really serve the purpose of the site, because it's a binary approach.
Reviews on the five-star scale are feedback. Lower feedback shows there may be a change you need to make. Social listening is not just tapping into a conversation or being aware that it's happening. It's the ability to distill that learning and make operational changes on it. The best businesses are the ones that approach listening in that way.
PR NEWS: As spokesperson for the Yelp brand, do you have any tips for communicators who appear in their own videos?
Carroll: What I strive for is that the person you see on camera is an authentic extension of myself. There's nothing I wouldn't say to a person in real life that I wouldn't say onscreen. My off- and on-camera persona are the same.
Brené Brown me. Be honest and vulnerable in what you do. That's been my secret, because putting on airs comes off as tacky. Audiences connect with authenticity more than anything. 
I always come up with talking points. I write down the 3 things I absolutely must hit, say them out loud, write what I've just said down, then edit that further down to a soundbite. I like starting with something familiar, a reference or framing of an adage that can be latched onto in existing vernacular
---
John will be speaking as part of the panel "Tying Social Media to the Bottom Line" at the Social Shake-Up, May 6-8 in Atlanta.
---
PR NEWS: What marketing or social media trend are you most excited about in 2019?
Carroll: I've loved the trend of "marketing real talk." I was writing this piece about marketing to female consumers, and what struck me is that back in the day, marketing around identity politics was riddled with the word "or." You were either a mother, or a celebrity, or what-have-you.
"Or" has been replaced with "and." Beyoncé is a superstar artist, and a mother, and an entrepreneur. We're now seeing marketers embrace the idea of [targeting] multiple identities that are increasingly complex, instead of casting a super large net. It might be a little more expensive to segment further, but I'd also expect more ROI.
Follow John: @J_R_Carroll