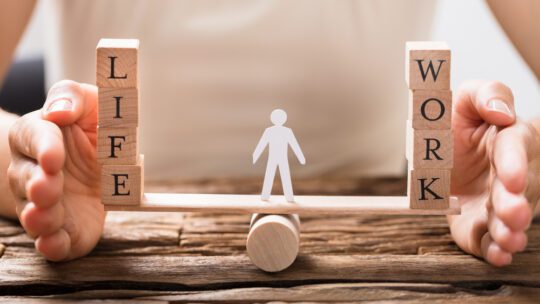 Survey results released earlier this month memorialize what many long suspected: the pandemic gave Americans a lot of time to re-think their professional goals. One result is a majority of Generation Z and Millennials now prioritize personal happiness over swift corporate success, The Harris Poll's "The Future of Ambition" found. 
Yet the survey went beyond Gen Z and Millennials. There's a wide "shifting away from the hamster wheel of burnout culture," Libby Rodney, chief strategy officer, and Abbey Lunney, managing director, thought leadership at The Harris Poll, said. This "societal upheaval" has people looking for a "vision of the type of life that they believe will lead them down a more meaningful, joyful, and sustainable path." 
A Cultural Shift
Cat Colella-Graham, founder of Cheer Partners, posits that the shift started when employees began virtual work, and they could not separate home life from work life. 
The implication was workers were on 24-7, says Colella-Graham. "It exhausted people to the point where they were like, 'I want more out of life. I should work to live and not live to work.'" 
Similarly, Sanji Moore, SVP, people and operations, Praytell, says, "It took a pandemic, rapidly changing economy and a social movement to light a fire under us all to really ask ourselves what we want from our lives."  The pandemic, Moore says, was "a moment in time that hadn't been presented before...staying at home gave us all a chance to pause and think." 
More than ruminating on reassessing their lives, nearly 80 percent of American workers believe they have more power to change the way they live than before the pandemic, The Harris Poll survey found. 
A Shift in Mental Health 
For example, workers want additional assistance from employers. An iStock survey found that 68 percent of people globally believe companies have an obligation to implement policies and provide employees with mental health support at work.
Communicators will play a role here, says Dr. Rebecca Swift, global head of creative insights at iStock. Adding policies "presents an opportunity for businesses of all sizes to reconsider how they communicate any changes to the workplace, such as flexible hours and office arrangements, through the language and visuals they use to ensure they are aligned with their team's wants and needs." 
In the PR sector, the Praytell agency responded when staff feedback indicated burnout during the pandemic. It implemented a 4-day work week.
Yet additional steps are needed. "I think moving away from the 9-to-5 hustle culture is a helpful tool to manage stress and burn out, but it's not a one-and-done trick," says Moore. "It has got to be part of a larger system of change, one that comes with richer mental health management benefits, de-stigmatization of mental health in general, and more awareness." 
A Shift in Communication
Both Moore and Colella-Graham believe listening is essential as companies consider the cultural shift. For example, the four-day week did not work at Colella-Graham's company. Employees found the urge to respond to emails and assignments on Fridays too stressful.
A communication tactic Colella-Graham favors maintains starting with facts and avoiding messaging until a policy is ready. 
"I think a multi-channel approach is always the best," says Colella-Graham.  "Number one, have a single source of truth. What is the site that you go to to get whatever is the latest in your approach to being in the office? And then make sure that managers are constantly having that conversation with employees to get a sense of how they are feeling."
Moore also suggests starting from an honest mindset to allow staff to adjust.  
"Be honest about where your business needs to grow, what you need from employees to get there, and what you're willing to give up to protect your most valuable asset–your people," says Moore. "If you start with those foundational and basic truths, you can start to build something sustainable." 
Andrew Byrd is a Media Associate at PRNEWS