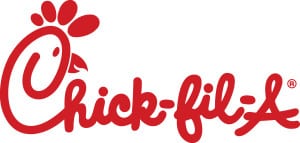 Chick-fil-A announced this week that it would begin serving antibiotic-free chicken in its 1,800 restaurants within five years. The company joins a CSR trend that saw Subway remove chemicals from its bread baking process and Kraft Foods remove artificial dyes from its cheese slices.
These are all smart moves. Who could possibly be in favor of more chemicals in their food? And it must be nice for the PR folks at Chick-fil-A to be responding to positive CSR moves rather than deleting and denying controversial Tweets from their boss.
"Since our family business began 67 years ago, we have focused on our customers," Dan Cathy, president and chief executive officer of Chick-fil-A, said in a statement. "It's why we insist upon using the highest quality ingredients. We want to continue that heritage, and offering antibiotic-free chicken is the next step."
This apparently PR-friendly sentiment is quite a bit removed from the last time the privately held Atlanta-based company had PR folks clucking. That's when Cathy passed a much-derided comment regarding gay marriage, saying, "I think we are inviting God's judgment on our nation when we shake our fist at Him and say, 'We know better than you as to what constitutes a marriage.'"
It doesn't appear that Chick-fil-A PR will be revisiting the delete and deny tactics it had to employ the last time Dan Cathy got national coverage.  This time they can just relax and eat healthier chicken. Or, at least, they can eat healthier chicken five years from now.
Follow Brian W. Kelly on Twitter: @bwpkelly