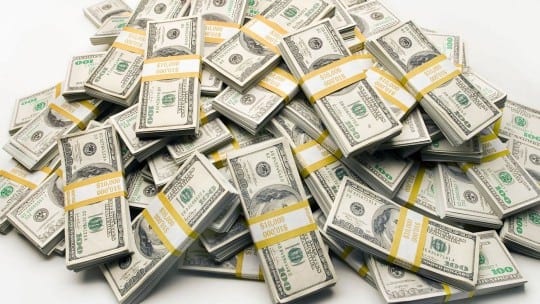 Once a PR shop's office goes virtual permanently–as many businesses have decided to do, even some newspapers–leaders may wonder what to do with the 15 percent yearly, or as much as $10,000 per year per employee, designated for office costs. Zeroing out rent, utilities, parking, and even the community coffee pot are some of the most attractive reasons businesses are embracing a distributed workforce. It may feel like a windfall.
While there's nothing wrong with enjoying increased profits, not all of those savings should go to your bottom line. Closing the door on your office opens an opportunity to invest in the success of a new model.
Here are a few line items to consider:
Focus on talent
Without question, attracting and retaining talent with better salaries or benefits–or hiring an extra FTE–is a great use of newly found resources. You often hear executives saying, 'We don't spend money on rent, we spend it on people.' So, think about how you invest in people. Being office-free means you can shift fundamentally how you recruit. Geographical limits no longer apply. In addition, you can empower employees to work more independently and prioritize productivity over timecards.
Rethink face time
There's tremendous value in seeing people in person (once health guidelines allow), so budget for it. Use team-building off-sites, working dinners or the occasional shared workspace to solidify relationships and cultivate a shared vision. Consider having a business or agency coach focus on your mission statement, vision and values under the new office-less model. When you're together it's also a great time to get practical things done, such as head shots. Maximize travel resources by adding a couple of days to trips to spend time with colleagues.
Get your toolbox in order
For virtual shops to really thrive you will need to put new systems and supports in place. When your water cooler and conference rooms go virtual, you don't want to skimp with free or outdated technology.  Consider Microsoft Teams. We've found the integrated platform is reliable and secure. Spend time and resources testing what's right for your culture. In fact, finding the right tools and processes for collaboration will be essential to preserving and strengthening your culture.
Review your back office
 Your business operations need to match your new model. We cannot say enough about the peace of mind that comes with having an assistant, HR consultants, attorneys and accountants who understand the nuances of virtual workers. They know how to flex to unique circumstances of the work-from-home world such as managing different time zones, telecommuting-ready employment agreements and multiple jurisdictions.
And one final thought on what to avoid: Do not discount rates from the brick-and-mortar days. This might unintentionally signal that your work is somehow less valuable since you've given up your office space. To the contrary, some research argues remote teams are more productive and responsive. And in this tough economy, that's money in the bank.
Melissa Mathews is founding partner at The Mathews Group