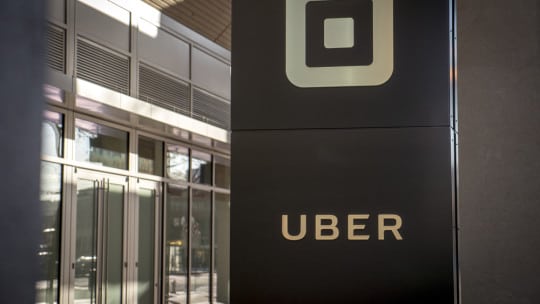 The departure of a leadership figure from a brand is not often smooth on the PR front. It may signify internal conflict, failure to meet expectations or simply a lack of interest on that leader's part in continuing to build the brand. In the wake of three major role changes at brands in the past week, we examine the official messages surrounding the occurrences and the media's interpretation.
Uber
Who left: Jeff Jones, Uber's president of ride sharing. Jones' departure comes after just six months, when he left a position heading marketing at Target, and comes soon on the heels of CEO Travis Kalanick's decision to hire a COO to help with leadership.
The official messages: Kalanick to staff: "[Jones] made an important impact on the company…After we announced our intention to hire a COO, Jeff came to the tough decision that he doesn't see his future at Uber. It is unfortunate that this was announced through the press but I thought it was important to send all of you an email before providing comment publicly."  Jones to Recode: "It is now clear, however, that the beliefs and approach to leadership that have guided my career are inconsistent with what I saw and experienced at Uber, and I can no longer continue as president of the ride sharing business."
The media take: That Jones was the "adult in the room" amid Uber's recent crises and the "combative and cutthroat culture" Kalanick fosters, and that his departure introduces new uncertainties since he was seen as a likely successor to Kalanick, per the New York Times.
Thinx
Who left: CEO and cofounder Miki Agrawal, just a few days after an exposé on Racked alleged hypocritical employment policies that fly in the face of the period-underwear brand's feminist public messages (e.g. substandard maternity leave policies). She is apparently staying with the company in a role that is not clearly defined at this point.
The official messages: Agrawal on Medium: "I have made a TON of mistakes along the way…We grew so quickly and I didn't hire an HR person (it was hard to rationalize hiring an HR person at the time with only 15 employees and then all of a sudden we were 30 people)…I'm not the best suited for the operational CEO duties nor was it my passion to do so…We are now bringing in a professional CEO and an HR manager who will be putting much more rigid HR practices in place."
The media take:  Refinery29: "Whoever takes the reins at THINX obviously has their work cut out for them…HR is hardly a panacea…In the absence of structural checks, employees will take their cues for what is and isn't acceptable from the top."
ClassPass
Who left: CEO Payal Kadakia is ceding her position to executive chairman Fritz Lanman, whose position she will now assume. The fitness-class subscription service saw a good deal of turmoil in 2016, first hiking the price of unlimited membership in April and then eliminating it entirely in November, which met with dissatisfaction from customers.
The official messages: Kadakia on the ClassPass blog: "I have unwavering confidence in [Lanman's] ability to help make ClassPass everything I've always envisioned. Moving forward, I'll continue to be the driving force behind our brand, spending more time developing new and exciting ways to make our ClassPass community more active and fulfilled."
The media take: Kadakia's move is "another sign of the urgency of [the] quandary" of what the pricing sweet spot is and whether indeed the business model is sustainable, says Fast Company.
Follow Ian on Twitter: @ianwright0101