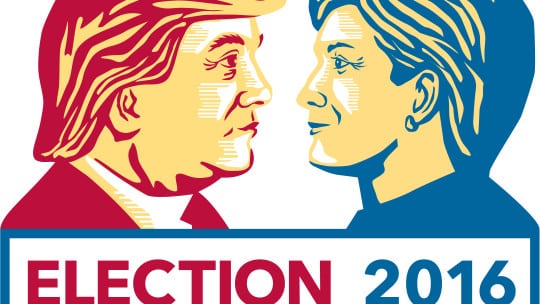 Standard practice for when an organization or individual commits an act that outrages a community includes several steps, such as confessing your sins, creating a forum that enables the community to express itself freely and showing a commitment to improvement by engaging in an activity that can lead to personal or organizational change. At the heart of the crisis management response to an outraged community is the apology itself.
An apology should have three parts, Rusty Cawley, assistant director of communications and public relations for Texas A&M University's division of research, writes in PR News' Book of Crisis Management Strategies & Tactics, Vol. 8. "Say you are sorry; express sympathy for specific victims, real or perceived; and accept responsibility," Cawley writes.
Republican presidential nominee Donald Trump was compelled to apologize to the country after the Washington Post's Oct. 7 release of a 2005 videotape in which he can be heard saying to Billy Bush, then-host of "Access Hollywood": "You know, I'm automatically attracted to beautiful — I just start kissing them. It's like a magnet. Just kiss. I don't even wait. And when you're a star, they let you do it. You can do anything." Other comments in the video are decidedly more lewd.
Trump subsequently offered two high-profile apologies. The first was in a video released the same day the Washington Post broke the story:
In the video, Trump says, "I've said and done things I regret. And the words released today on this more-than-a-decade-old video, are one of them...I was wrong and I apologize...my travels have also changed me. I pledge to be a better man tomorrow...This is nothing more than a distraction from the important issues we're facing today."
In this official video, Trump apologizes and accepts responsibility for his words. Yet there is no mention of the effect his statements in the leaked video might have had on women, or any expression of sympathy for people who have young children who might have heard his comments.
His second high-profile apology came in the Oct. 9 debate with Democratic presidential nominee Hillary Clinton. Co-moderator Anderson Cooper asks Trump this question:
Cooper: "We received a lot of questions online, Mr. Trump, about the tape that was released on Friday, as you can imagine. You called what you said locker room banter. You described kissing women without consent, grabbing their genitals. That is sexual assault. You bragged that you have sexually assaulted women. Do you understand that?"
Trump's response: "No, I didn't say that at all. I don't think you understood what was—this was locker room talk. I'm not proud of it. I apologize to my family. I apologize to the American people. Certainly I'm not proud of it. But this is locker room talk."
Again, there was no mention of the effect his words in the video might have had on other people.
The hole in both apologies is glaring; he did not make a clear statement that he understands how his comments about women and about his behavior toward them had hurt both adults and children.
Trump is often branded and self-branded as a political outsider who doesn't play by the rules in pursuit of a larger purpose and the common good. Even so, it's a risk to ignore the most basic rule of crisis management and public apologies: to show that you comprehend and sympathize with the pain you've caused others with your words or actions. It's a lesson that always bears repeating, in both the public and private spheres.
Follow Steve Goldstein: @SGoldsteinAI