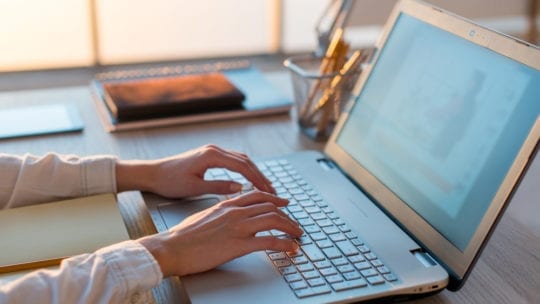 Properly pitching journalists is a subtle art, especially in our rapidly changing media landscape. So how can communicators use these shifts to their advantage in their pitching strategy, instead of getting lost in the shuffle?
At the PRSA Tri-State Conference on Oct. 16, Andrew Williams, managing director of corporate communications at Goldman Sachs, Becky Auslander, head of consumer communications at Etsy and Katie Coleman, a PR consultant with over 15 years of experience, spoke about their experiences working with the media and some of the tactics they use to make sure journalists not only see their pitches but want to write about their brands' stories.
Here are some of their top suggestions for communicators:
The Traditional Press Release is Not Dead, But It is Shifting
Williams started the discussion by sharing a recent app acquisition at Goldman Sachs for which a traditional, embargoed press release was just the ticket to retaining top coverage from a wide array of sources. "My thinking there was that we wanted to get this in front of as many people as we can, and we wanted to reach outlets that were not [our typical resources] but much broader."
Coleman took it a step further and suggested giving reporters an advance look at a story. "Giving a few people early access to an interview or an executive within the company can give them the details, and then those stories run parallel to your press release."
Auslander, on the other hand, is a proponent of not using the traditional release most of the time. "We do most of our announcements via a blog, which is written by our trend expert who is our external spokesperson," she said. "It's a way that writers can pull directly from that and quote her without us having to do a ton of interviews." She said that the conversational tone of the blog fits with the culture at Etsy better than the traditional tone of a press release, and that this can vary by the type of business you're in.
Relationships Over Mass Email Blasts
A major theme of the panel was the importance of building relationships with journalists. After all, when you're down to the wire and need a story written ASAP, calling your favorite beat reporter you know you can rely on is going to be much more effective than sending 100 pitches out into the void.
When it comes to actually cultivating those relationships, Auslander recommended the simple method of compliments. If you're targeting a journalist writing about your industry, send them a short and sweet note to say you loved their most recent story, opening a line of communication for you to send a pitch their way.
Coleman cautioned that the relationship can't be all about you to be effective. It needs to be a two-way street. Figure out what the journalist needs to tell the stories that they need to tell and how you can provide them with resources—even if it's not necessarily about your client. "The more helpful you can be, the better," she said.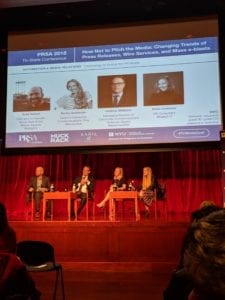 Use Social Media—But Carefully
Social media is a huge boon when it comes to finding and reaching journalists, but it's best to approach it cautiously. Both Williams and Coleman highlighted Twitter as a good place to follow journalists and keep an eye on what stories are gaining popularity in your brand's niche, but noted they were wary of actually engaging with reporters there—particularly if the engagement is not positive.
Williams, however, spoke to an underutilized place to engage with journalists on social: LinkedIn. "[It] has been a great platform for sharing stories that I like and engaging journalists that way," he said, noting that he typically finds more success through comments and tagging as opposed to messaging. "I just feel like it's a more civil discussion that's going on," contrasted with the volatility of Twitter.
It's also important to make sure you're not crossing any boundaries with reporters in terms of their private lives. Some knowledge of social norms and etiquette is important here, Coleman said. "You can tell by a person's profile if it's a public profile or a private one that they don't want you creeping on." Auslander agreed. "I think this is where the relationship plays in, too," she said. "There are people that you are talking to regularly that you know well enough to wish a happy birthday to," she continued, and some people that might find it strange. "Using your best judgement is best practice here."
Have an internal and external view of what constitutes news
Something that isn't always addressed when it comes to pitching is how to temper the expectations of internal stakeholders who may think that every small development is newsworthy when communicators know that the media won't be interested. Coleman in particular stressed that over-pitching your media contacts with information that isn't newsworthy just to appease executives is likely going to lead to some burned bridges with journalists.
Williams shared a tactic he uses, which is to ask the person to try to find a similar story that's already out there in the news and then if it exists, his team will focus on pitching that person. Many times, they can't find a similar story because the topic doesn't hold external appeal, and it's a softer way of sharing that with leadership as opposed to an outright, "No."
Auslander pointed out that investing in a robust internal editorial arm that shares updates and accomplishments throughout the company can be a great way to mediate those ill-fated pitch requests by providing both a rapt audience and a boost to morale.
Follow Hayley: @that_hayley