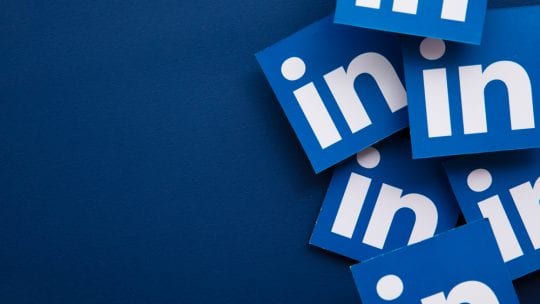 With the in-person Social Shake-Up Show coming Sept. 22-23 in Atlanta, we're giving readers and soon-to-be attendees a chance to meet members of this year's speaker roster. The Social Shake-Up cast is composed of marketing and communication pros who manage social media messaging at top brands, from Lyft, The Home Depot, Zumba and more.
In this interview, we meet #SSU2021 speaker Kelly Stone, senior director of digital strategy at CompTIA, the nonprofit trade association that offers professional certification in the information technology industry. As Stone's talk at #SSU2021 will focus on LinkedIn best practices and strategies, they were the main subjects of this brief interview.
PRNEWS: What do you find most useful about LinkedIn in your role at CompTIA? 
I'm the first to admit I haven't always been kind to LinkedIn. I found it clunky and antiquated, but I am a convert. Especially in the heat of the pandemic, people were desperate to connect and explore employment options. This provided marketers a unique opportunity to meet people where they're at and provide resources.
The integration of live video along with audience templates, retargeting and personalization options, allow us to transform a brand into a multifaceted, evolving organization.
With the changes to traffic patterns, I'm finding compelling ROIs with paid opportunities as well.
PRNEWS: What LinkedIn features have you leaned on most? 
Live videos changed the game for us, but Stories are also starting to catch up in usefulness.
PRNEWS: Any changes in the platform you'd like to see or that you've heard are coming?
What I would love to see–if you're listening, LinkedIn gods–is the ability to use paid advertising to re-market to people who engaged with a live video or used a specific hashtag in their content. 
PRNEWS: Outside of CompTIA (of course!) what brand pages or LinkedInfluencers should social media pros look to for best practices?
My brand go-to's are The Marketing Millennials, Social Bakers (now, Emplifi), Fresh Content Society.
For individuals, the LinkedIn account inspiration I like are: Kristin Galluci, Steena Cirves and Travis Hawley.
PRNEWS: What are some of your core responsibilities as head of digital strategy at CompTIA? 
My role in digital strategy is constantly evolving because our venues and audience change rapidly. Pre-pandemic, my title, and to an extent, my work, was social media-focused. But the rapid rise of remote working, up-skilling and re-skilling brought with it changing communication demands.
PRNEWS: What changes did you make during the pandemic?
Our first pandemic pivot was to provide content compassionately where our audience needed it. We offered free training for our gateway certification, shifted to online testing and ramped up our online training offerings. We also leaned into live video and virtual events to cut through the noise and bad news.
PRNEWS: As we begin to emerge, what are your priorities? 
Our focus now includes video distribution and strategy, a heavier emphasis on LinkedIn in our marketing stack and new approaches to filling information gaps for our business-owning members.
For a deep dive into social media content creation, strategy and measurement, register for The Social Shake-Up, which runs Sept. 22-23 at the Hilton Atlanta.