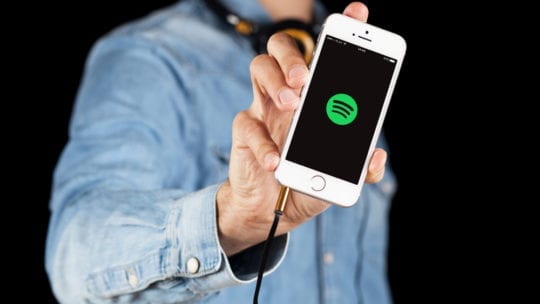 While advertising on Spotify is a relatively new practice, some brands have tapped into the ubiquity of streaming to reach music and podcast listeners around the globe. As part of its "2018 Wrapped" campaign, which looks back at highlights over the last year for users and advertisers alike, Spotify released a list of advertisers who successfully partnered with the platform in 2018.
The brands on Spotify's "The Year in Advertising" differ, but they all have one thing in common: They leveraged Spotify's unique insights into user behavior to target audiences where and when they listen. Spotify has amassed a vast collection of data over the years, having integrated with other personal data collectors like Facebook and Instagram. And the platform has used that data to discern when users are most likely to be receptive to advertising.
Below, three highlights from the 2018 list, along with the user behavior insights behind each campaign.
Snickers seeks out hungry listeners. Snickers' Spotify ads targeted users who listened to music outside of their regular tastes, using Spotify data that suggests users are hungrier when they are in a different mood (a sudden switch in genre or artist preference being the indicator). Whether or not the correlation really exists, Snickers' clever ad featured a fake rapper, "Aneta Snickers," rapping about how when you're hungry, "you're not you"—and the remedy is a Snickers bar, of course.
Pepsi seizes the summer season. Armed with the knowledge that people drink more cold soda in the hot season, Pepsi launched its Spotify ad campaign to promote awareness of PepsiMax. The ad invited its target, Australian users to celebrate the beverage and the summer season at events co-sponsored by Time Out.
McDonalds targets hungry World Cup fans. As a sponsor of the 2018 World Cup,McDonald's launched a series of regionally inspired burgers to commemorate the top eight World Cup teams, and targeted soccer fans with a microsite that offered regional playlists corresponding to each county. The campaign successfully targeted a huge European and South American market and showcased McDonalds as a worldly connisseur of music and food alike.
Follow Sophie: @SophieMaerowitz