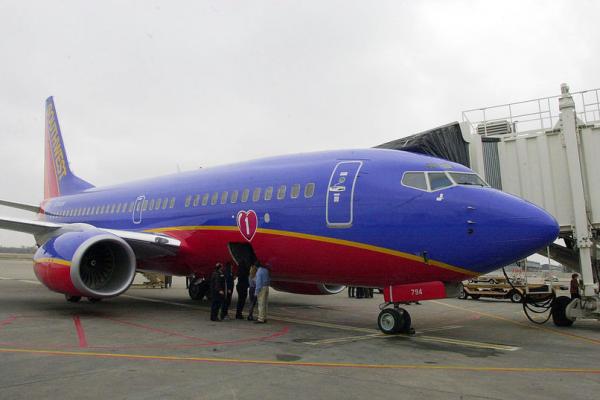 Weather chaos, an FAA-sanctioned ground hold (Jan. 11) and Southwest Airlines' holiday debacle are enough to make flyers remain at home permanently. After torturing customers during Dec.'s unprecedented weather, Southwest has a long journey before it's back in customers' good graces. And PR alone may not be enough.
In the past, PR pros applauded Southwest's crisis communication. In April 2018, when an engine ruptured on Southwest flight 1380 and a passenger died, it responded in textbook fashion. Southwest did everything right, from the CEO's empathy and assumed responsibility to full cooperation with the FAA.
In addition, the carrier halted online promotions and advertising. It offered passenger payments and flight credits. This cost Southwest an estimated $100mln+. Yet, its finances and reputation bounced back quickly.
Today, Southwest seems in a meltdown. Critics see:
a seemingly uncaring CEO response
a relentless focus on financial results and
perhaps a refusal to heed PR counsel
It's clear Southwest could have done a better job accepting responsibility, communicating a plan for ensuring against a recurrence and adequately compensating passengers for cost and suffering.
What should the airline do now to restore its reputation?
As we noted above, apologies and PR aren't enough.
A strategic rebrand
Instead, Southwest could evaluate a strategic rebrand. However, a logo fluff and buff, as Wells Fargo did in 2019, won't work.
Southwest could gather information from employees and customers with a goal of updating and reinforcing its brand's strategic foundation.
Moreover, Southwest could publicly re-introduce the brand. It could communicate and reinforce its values. Previously, those values made for a great airline. Emphasize that those values will do so again.
The best companies understand their brand is a construct, made of identity (the part the company is responsible for) and image (perception–or the part the public owns.)
When a brand is healthy, those two pieces are aligned; image and substance match. Southwest should look outside and within. It must identify opportunities to unite people, processes, technology and values.
Buyer's remorse or guilt?
One goal of a strategic rebrand is creating a relationship called irrational loyalty. It's where customers are bonded so tightly to a brand they'd feel guilty switching to a competitor.
Attracting and retaining legions of irrationally loyal fans helps brands scale more rapidly and profitably. In addition, they can operate with relentless focus, recover smoothly from disasters and thrive, even in turbulent times.
Customers feel understood, acknowledged, empowered and loved. A lot of that comes from PR and marketing. Yet the experience of how that relationship is delivered lives firmly in a company's business strategy and operations.
Previously, Southwest enjoyed and benefitted from this condition. However, one recent failing was ignoring what employees were telling leadership about faulty systems.
Southwest leaders should listen now. Front-line employees deliver the brand promise. They know what's needed most to help them drive irrational loyalty. As such, the best companies have a pulse on employee, customer and investor sentiment. Those that don't end up in the brand graveyard.
Last, action speaks louder than marketing. Recently, Southwest launched a major sale, touting $49 fares. Yet bargain-basement pricing doesn't inspire confidence. It looks like desperation.
While some question whether it's wise booking on Southwest now, the airline needs more than low fares reinforcing its commitment to customers.
Deb Gabor is CEO of Sol Marketing
[Editor's Note: The writer's views do not necessarily reflect those of PRNEWS. We invite opposing essays from readers.]