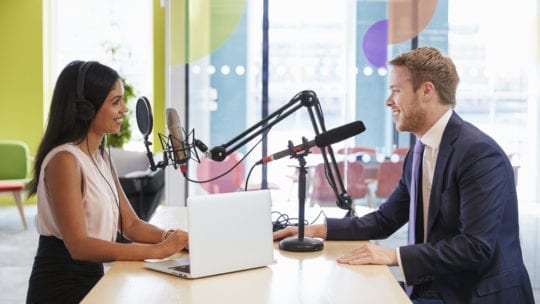 Communicators understand journalists more often than they care to admit, and many are recovering reporters themselves. But when it comes to being interview-ready, public relations pros sometimes shy away from being confident spokespeople. Moreover, when it comes to prepping their clients for that big interview, many communicators find themselves outsourcing their media training to an expert.
That's just one of the PR disciplines where Jennifer R. Farmer excels. A communicator representing a roster of socially conscious clients such as politician Nina Turner and Run The Jewels rapper Killer Mike, Farmer has demonstrated her media training expertise in countless campaigns. Dubbed "The PR Whisperer," she also counsels fellow communicators, and brands, on what they need to know for their next moment in the media.
We caught up with Farmer to learn what she teaches her clients and where she sees communicators needing the most help in preparation for the big interview.
PRNEWS: You tend to work with activist,  socially-conscious clients. What are the biggest media training tips you impart to them before the big interview to make sure they stay on message and look/sound good doing it?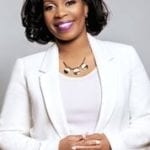 Jennifer Farmer: Regardless of the clients' background, I advise them not to assume that people know the intricacies of a given issue. Not everyone is following the movement or changes in the movement to the extent they are, so part of our outreach has to be about bringing people along and providing an entry point for engagement.
I encourage clients to connect the dots in their media interviews and avoid acronyms that can confuse viewers or readers or cause people to disengage. I also advise clients to not just tell the public what the problem is, but to indicate what they are doing to address it.
Additionally, it's important to announce a solution, in as much as there is one, along with the problem. If people believe there is nothing that can be done to solve a problem, they can get discouraged. If they get discouraged, it is harder to activate them or drive them to action. By communicating in this way, we give people hope that a solution is possible and, hence, a reason to engage.
PRN:How do you find the right outlet for the right client? Say, with someone like Killer Mike? What goes into making sure the outlet can be trusted to carry out his message properly?
JF: There are a ton of factors that go into identifying the right outlet for a client. First, I determine whether the outlet's audience is the rapper's or client's audience. Can the talent communicate with their audience by granting a media interview with a given outlet?
Next, I determine whether the media outlet's audience is one that my client needs to engage or should engage. I am also considering the integrity of the reporter, producer or host requesting the interview, as well as the media outlet that employs the individual. I try to look to see how a reporter or producer has covered my client or my client's issues in the past.
One way I find the right outlets for my clients is to get really clear about who my clients are, what their brand is and how they want to be known. Once I have that information, I look for media outlets, TV, radio and podcasts hosts who align with our brand and who are at least open to honest debate. When I think about media outlets, I look at the coverage they have written leading up to and prior to the interview. This helps me determine whether an interview is a good fit and whether we are the right messenger.
Another important consideration is whether the interview topic is in line with my client's message, narrative or current campaign. I will decline a request if the topic for the conversation doesn't advance my client's message or is totally outside of the issues my client is advancing.
PRN: Among your communications colleagues, what is the biggest blind spot folks trip up on when it comes to media relations?
JF: This is a tough question, because I know a ton of talented communicators. If I had to pinpoint one blind spot, it is not working collaboratively with others. In the quest to generate media attention, it is easy to be competitive. I have learned that competitiveness can only get you so far. If you are open to soliciting feedback from others and are willing to invite others into your process, the end product will be much better.
A close second blind spot is failing to give your clients an honest critique. As a communicator, my job is to advise and recommend. To do this, I must work to establish a reservoir of trust with my clients so they know I have their best interest at heart; as such, they are willing to accept feedback. It does no one any good for me to pretend that a fire is not a fire or that an ember cannot burn. If I foresee a problem and keep my mouth shut, I am doing my client and my client's brand a disservice. If a client is not open to feedback, I need to think seriously about the effectiveness of our working relationship.
PRN: As mediums change and more broadcasting is done over bite-size social posts and mobile devices, what changes should clients and communicators alike adopt into their media prep approaches with respect to social media?
JF: We have to make our content more succinct. Rather than trying to fit everything in a press release, we may want to scrap the press release altogether and opt instead for short, social media messages that we deliver via memes or graphics. Rather than drafting a press release, we may want to record a short video that we can capture via cellphone. The bottom line is we must be willing to cut out the fat and narrow in on the most essential element.
Jennifer R. Farmer, aka "The PR Whisperer," is an author, lecturer and leading professional in communications strategy. She is the founder of Spotlight PR, where she serves as a strategic communications adviser to a host of grassroots leaders, entrepreneurs, and socially-conscious celebrities. With a lifelong passion for writing and strategic communications, Farmer is the author of "Extraordinary PR, Ordinary Budget: A Strategy Guide" (Berrett-Koehler).