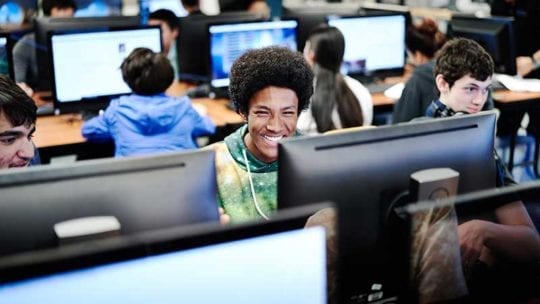 In a sign of the times, PRSA today (April 14) will unveil "In Between Jobs," an initiative to assist communicators caught in the pandemic's economic devastation. In Between Jobs gives unemployed PR pros the chance to join PRSA for $130, which is half the regular price, the group said in a statement.
With a membership, they'll have access to PRSA's resources, such as webinars and presentations.  In addition, they'll have networking opportunities with 30,000 fellow PRSA members, some of whom may have positions to offer, CEO Linda Thomas Brooks said in an interview.
In Between Jobs also lets former PSRA members who are unemployed rejoin the organization without the $35 reinstatement fee. Moreover, they'll receive a complimentary 12-month membership to PRSA's Independent Practitioner's Alliance. The Alliance helps those considering launching a practice or seeking freelance work, PRSA said in a statement.
In addition to educational resources, one of the most valuable PRSA benefits, Thomas Brooks said, is networking opportunities. New and reinstated members will have access to MyPRSA, online communities that span PRSA's entire community, including national, local and district groups as well as other topic-centered chats. "In a profession that changes so fast, it's important to have a community you can tap into" while seeking work, she said.
Access to Jobs Locator
Moreover, PRSA membership offers communicators access to the group's Jobcenter. At our press time, the center was offering more than 2,000 jobs.
PRSA was considering an effort to help unemployed communicators for months, well before Thomas Brooks took her post Jan. 19, one day before Joe Biden was inaugurated. The group has no end date for In Between Jobs. "We'll monitor our members…[In Between Jobs] will last as long as it's needed…until there are indications hiring is picking up," she said.
Similar to other sectors, communication took a hit during the pandemic. Damage to the global communication business wasn't as deep as predicted, however. For example, 25 percent of businesses in a Capstone Hill Search survey of global Fortune 500 communication companies did not report a negative impact on revenue in 2020. Some expect hiring to rebound this year.
On other topics, Thomas Brooks noted PRSA will unveil a disinformation/misinformation effort shortly. In addition, while many of its members are, by nature, extroverted 'people persons' and want to get back into the office, they're also cautious and thinking about "recalibrating" a job that had them on airplane every few days.
And, as expected, Thomas Brooks also is hearing from PRSA members about advising companies that want to take stands on political and social issues. Specifically, they are concerned about the complexities of communicating a stand throughout the enterprise. Previously, such issues were centered in advertising, she said. It's more holistic now, Thomas Brooks added.
Seth Arenstein is editor of PRNEWS and Crisis Insider. Follow him: @skarenstein