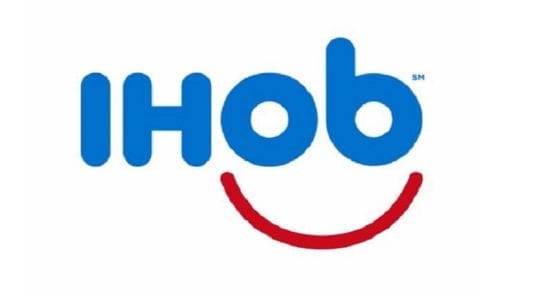 PR professionals and marketers like to call it busting through the clutter. When it works—when PR stunts are orchestrated so well as to create a viral sensation—it can be a thing of beauty.
Top brands unleashed these masterpieces of marketing during the past 12 months.
IHOP Becomes IHOb
The pancake chain wanted to draw attention that it is more than a breakfast joint. To tout its line of burgers it announced it was changing its name to IHOb – International House Of Burgers. While social media blew up over the name change, and competitors weighed in with snarky comments, IHOP had the last laugh. It was all a joke designed to create buzz around the dinner menu and, best of all, it worked. The switch came with three weeks left in the second quarter and earnings rose 0.7 percent.
Payless Goes Upscale
In November, Payless Shoe Stores took over a former Armani store in Santa Monica, California, dressed it up with what looked like high-end sculptures and art pieces, re-branded it as the boutique shoe store Palessi. It then invited fashion influencers to see shoes priced in the hundreds of dollars—shoes that, in reality, cost $19.99-$39.99 and can be found in strip malls across America. The upshot was that all of the major broadcast outlets ran segments covering the prank, as did national and local newspapers and trade papers and magazines. The buzz was incredible as Payless increased the value of its brand.
Bud Light's Victory Fridge
Prior to the start of the 2018 NFL season, Bud Light announced it was putting a locked 'Victory Fridge' in 10 bars in and around Cleveland. The moment the woeful Cleveland Browns won their first game, the refrigerator case would be unlocked and 512 beer bottles in each case would be given to fans free. The stunt quickly caught fire on social media, and not just in Cleveland. The PR move took flack from late-night comedians, but it went national. Each refrigerator case was worth $538, meaning Bud Light spent less than $5,400 on this stunt. The Browns won their first game in the second week of the season.
Nissan's Support of Women's Rights in Saudi Arabia
We go international for this one. In an historic moment, women were given the right to drive in Saudi Arabia beginning in June 2018. In response Nissan rolled out a PR campaign using the hashtag #SheDrives. You won't understand it unless you speak Arabic, but the message is heartfelt and universal.
McDonald's Flips Out
In a year that celebrated women and female empowerment, McDonald's literally flipped over International Women's Day in 2018. The fast food chain turned its iconic golden arches upside down from an 'M' to a 'W' to celebrate women. In almost 100 of its U.S. stores, McDonald's also introduced special cups, packaging, uniforms and caps with the flipped 'W' logo. On that day, McDonald's was the No. 1 brand queried on Google.