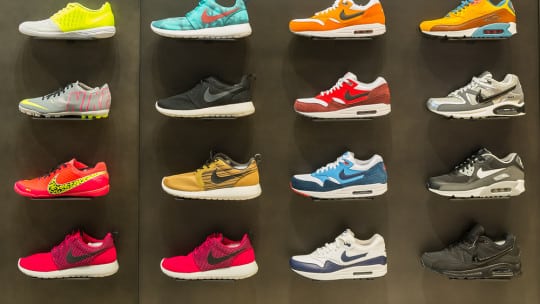 It's a question brand communicators and their bosses in the C-suite debate constantly: When is the right time for a company to discuss an issue in public, particularly one that's sensitive? Even in this time of transparency, when and if to speak about a sensitive issue can be a balancing act among the boardroom, employees, external stakeholders and investors.
Bell's CCO Robert Hastings says, "Every situation is different. But the decision to engage in an issue should be based principally on the company's values and its business objectives. Does engaging support or conflict with its values? Does engaging contribute to or detract from the success of the business?"
Adds Katina Arnold, ESPN VP, corporate communications "There is a delicate balance between addressing an issue quickly and ensuring you have all the facts. While the news cycle demands speed, responding without the full picture can cause a bigger issue in the long run. It's important to find the right balance between the two."
Examples abound of brands facing sensitive issues.
A recent example: Morgan Stanley allegedly knew for years of multiple accusations of harassment and stalking against a star employee but failed to take action. The company barely responded to a NY Times' story March 28 with the damaging headline "Morgan Stanley Knew of a Star's Alleged Abuse. He Still Works There." Nearly one week after the story was published Morgan Stanley maintained its near silence, saying, through a spokesperson, the employee now was on "administrative leave pending further review of the situation."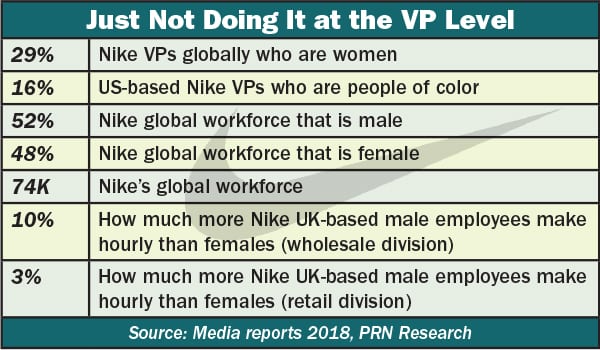 A bit later the Times reported the employee was fired, yet Morgan Stanley refused to address the issue in more than a cursory way. It said, again through a statement, it promised "to do better" in the future and was upset an employee behaved so badly. It failed to say what steps it would take to make things better. The CEO, James Gorman, was invisible throughout.
A more recent example, of course, is that after weeks of ignoring reports about Stormy Daniels, President Trump weighed in on the story April 5, saying he was unaware of a $130,000 payment made on his behalf to the adult-film actress and director.
Of course, a brand can hint at what's happening on an issue without being explicit. Take Nike, for example.
Dealing with alleged sexual harassment issues involving senior executives earlier in the year, the Swoosh brand, one of the most socially progressive companies around, made like Morgan Stanley, barely saying anything in public. In mid March it issued vague statements, saying little except that certain senior executives were no longer with Nike or were about to retire.
Vagaries
First up was a vague release and internal memo about Nike brand president Trevor Edwards, who it said had decided to retire this August. The release thanked Edwards for his service, but failed to explain his abrupt departure. The internal letter, obtained by Fast Company, was only slightly more descriptive.
Thing is, Edwards, a 2-decade veteran of Nike, was the odds-on favorite to succeed Nike chief Mark Parker. The internal letter from Parker to employees also discussed restructuring of the corporate office to focus on workplace culture. In addition, Parker wrote, "We are going to be doing a comprehensive review of our HR systems and practices along with elevating our complaint process for matter[s] of respect issues. We will increase and invest more heavily in our diversity and inclusion teams and networks and additionally will immediately put in place an enhanced process to encourage our employees to speak up and make their voices heard..."
The letter failed to make a link between Edwards' departure, inappropriate behavior and the restructuring.
Next to the plate was Jayme Martin, VP and GM of global categories, whose ouster from Nike was confirmed with a statement. Again, few details were provided. There were allegations in the press the moves were made in response to dissension within Nike's female ranks, but there's been no confirmation from the company.
Failing to Gain Traction
The plot thickened last week when the Wall St Journal and CNBC obtained an internal memo to employees from Nike's HR chief Monique Matheson. Her topic was the company's failure to have enough women and minorities as VPs and above. "While we've spoken about this many times," she wrote, "and tried different ways to achieve change, we have failed to gain traction – and our hiring and promotion decisions are not changing senior-level representation as quickly as we have wanted."
Matheson went on to discuss Nike's goal of "creating a culture of true inclusion. As part of our plan, we need to improve representation of women and people of color."
Some of the data included in the memo is shown in the table above. As you see, despite a nearly 50-50 split in Nike's workforce between men and women, the upper ranks are problematic. Nike only tracks race and ethnicity in its U.S. workforce. In the U.K., companies with 250 employees or more are legally required to disclose gender pay gaps.
Bridge to a Culture of Inclusion
All this got us to thinking about inclusion, a topic related to the Nike example and one many brands are loathe to discuss with specificity. We concentrated on how to build a culture of inclusion and if/how communicators should be involved. We asked communicators to participate in a roundtable about the topic.
Quickly a few ideas become clear: buidling a culture of inclusion and diversity usually need to be an intentional effort. The effort must emanate from and be supported by the C-suite. On the other hand, it can't feel as if it's being handed down to employees from above. This is where communicators are integral to the effort. More on this below.
"Creating an inclusive culture doesn't just happen," says Nisha Morris, executive director of PR at Providence St. Joseph Health, a nonprofit hospital group operating in five states. "Everyone, especially at the C-suite level, needs to be committed to an effort that entails inclusive hiring and promotion practices and, of course, a communications program that helps foster the culture."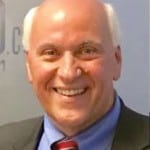 Rob Stoddard, SVP, industry and association affairs at NCTA, the internet and television association, agrees with the emphasis on senior leadership. He urges companies to have a chief diversity officer and make inclusion part of senior executives' performance reviews.
"The establishment of a chief diversity officer who reports directly, and is accountable, to the CEO, is an important step." He advocates establishing diversity & inclusion objectives as part of performance or bonus guidelines for senior and mid-level executives, "that is, making them a requisite as part of any compensation package."
Ken Peterson, senior communications strategist at the Monterey Bay Aquarium, argues for building a program of training, workshops and dialogue that brings people of different backgrounds together. "We need to learn about the many others in our organization, including the barriers they may have to overcome to contribute fully to the organization's success."
Building a culture of inclusion is not a set-it-and-forget-it sort of thing.
The first steps, says Dawn Gipson, an SVP and diversity champion at FleishmanHillard, are for brands to invest time to engage in "an honest assessment of their culture." What improvements are needed and what inclusion looks like for you. "Is it enhancing the racial or gender mix? Having more people who are bi-lingual?" She advises brands to set up conversations with employees to encourage an open dialogue, but with ground rules.
And that's just the start. Brands need to be "in a constant state of planning and executing. Try new things thoughtfully and with purpose. Know that you'll make mistakes," she says. Know also, though, how you handle the mistakes will be "just as important as the original effort. It will show that you're open to learning and committed to improving the culture."
Communications' Role
What part does the communicator play? Or is building an inclusive culture purely an HR effort?
As we said earlier, inclusion must have the C-suite's support but should not feel forced. "It has to be organic and employees have to buy into it with their own efforts," Gipson says. "Communications helps the two-way flow of information and facilitating a dialogue—change can't happen in a vacuum."
She adds, "If employees hear from HR only, without leadership's support, it will seem like a mandatory policy change, an attempt to check a box, not a true effort to change the culture."
Peterson agrees. Building a new culture and breaking down unconscious barriers, he says, "takes constant communication" and is not merely an HR effort, but one the entire company must support. "It's a simple process," he jokes: "Wash, rinse and repeat."
Stoddard agrees with Peterson about constant communication. The communicator's role, he says, is to "remind the organization" its approach to diversity and inclusion help comprise the brand's face. The face, of course, plays "a substantial role in determining how stakeholders, investors, shareholders, policy makers, the media, employees, and other critical constituents perceive us."
Morris emphasizes the communicator's role in building the inclusive culture. Communicators, she says, must monitor the subtle ways language is used, "speakers are selected for programs, and women and minorities' voices are heard."
Another tip: If you're going to champion diversity and inclusion, either internally or externally, "you better be sure that your own house is in order," Stoddard says. Your communications shop needs to be a model of diversity and inclusive behavior.
Inclusion Internally and Externally
Our panelists agree unanimously that inclusion should be communicated externally and internally. Peterson and Stoddard point to internal communications about inclusion augmenting employee training on the subject.
"Most issues around inclusion come down to unconscious bias, so internal training is the best remedy," Peterson says. "In addition, recognize accomplishments, give folks a spotlight in which to shine, and allow the barriers and misperceptions to dissolve over time."
Stoddard adds, "Employee training that fosters inclusion—whether it's focused on workforce diversity, unconscious bias, harassment prevention or some other topic—provides a great opportunity to reinforce for employees that diversity & inclusion are key objectives of your organization."
Gipson pushes external communication of inclusion efforts for recruiting purposes. "Sharing your company's efforts externally may help your company and culture grow and attract new talent. It can also serve as inspiration for others and best practice sharing."
Morris adds, "In this age, conscientious companies are hungry for best practices that have positive results—like a better pipeline for women and minority leaders...we need to be sharing ideas on how to make vital improvements" as America's workplace changes.
Stoddard and Peterson believe the best external communications for inclusion come from demonstrating commitment through actions and behavior. Stoddard adds it's important to engage with inclusion-related groups outside your company.
What About #MeToo?
How should communicators anticipate for a #MeToo incident hitting their company? All say it's easier to map out tactics and harder to put into practice. For Stoddard it's important first to learn from HR and legal what the level of risk is, which may impact on what you can say publicly. "Strenuously advocate transparency to internal decision makers," he says.
Gipson feels part of the preparation relates to the culture of inclusion you're building. "Build a culture that values respect for the individual, quality work and the highest ethical standards," she says. "Communicate clearly that there will be zero-tolerance and ensure you have appropriate channels for reporting issues."
Adds Morris, "If someone in your organization is being charged with harassment, be transparent and recognize it as a serious situation." She also urges communicators to emphasize what is being done to ensure the situation is being changed and that women can feel safe in the workplace. "This is not time to cover up, but to show what you are doing to make real changes."
CONTACT: [email protected] [email protected] [email protected] [email protected] [email protected] [email protected]