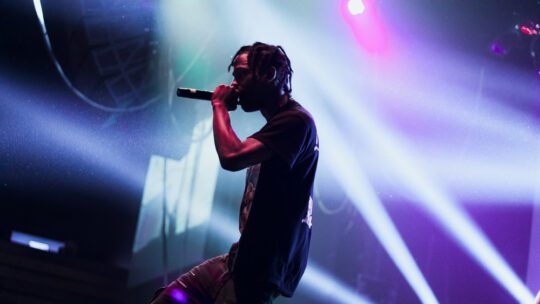 The Astroworld Tragedy is gut-wrenching. Media reporting about it, especially a New York Times story today, reminds us how important professional journalism is to finding the truth behind a major incident. In the story, a source tells the Times that Houston Police Chief Troy Finner shared concerns about crowd control directly with performer Travis Scott in a visit right before the show.
A well-known rapper and recording artist, Scott is facing mounting pressure around his failure to calm fans or stop the show when serious trouble began—in terms of legal action as well as in the court of public opinion.
In a PR crisis, communicators must work directly with management and other decision makers to plan ahead and then monitor media and social conversations closely. Sometimes you respond to them immediately, in other instances you don't. The Times story raises questions that beg for answers.
A Well-Timed Narrative
The Houston police department ostensibly attempted to reason with performers before the show started. Houston PD is fortunate that the Times found a source who mentioned Finner visited Scott before the show and expressed concern around the exuberant crowd. 
On the other hand, Finner's visit indicates that Houston PD knew there were potential problems. The question certainly will be asked: If police knew there were major risks, why didn't Houston officials pull the show's permits? Will concerns rise about an eagerness to proceed with "Post COVID" life events? What answers will the inevitable "money question" bring? As it prepares to answer, Houston PD has already tightened the valve of communication, with a spokeswoman declining to comment on the timeline of Finner's visit. 
Seeing Finner's account early in the press cycle is somewhat of a rarity. All too often, municipal entities feel muzzled or decline to speak openly about high-profile tragedies. And the city of Houston is only one entity among many that will have to respond to this crisis: NRG Park management, LiveNation and Scott are facing, and will continue to face, a lot of heat. The Times article also suggests onsite medical providers ParaDocs had a role. The certain involvement of legal counsel and active investigations, of course, plays a major role in the lack of public commentary.
No Holds Barred
With so many entities involved, it's logical to expect finger-pointing. The Houston fire chief Samuel Peña put his thoughts right out there: The only person who could have stopped the show (and, it's implied, possibly prevent further injury or loss of life) was Scott. He had "the bully pulpit," Peña said.
Again, the Times' story does a great job relaying the police department's narrative, but you can be certain that the city is deeply in crisis mode. Both its communication staff and legal counsel are busy. No one involved should feel out of the woods in terms of public blame, media scrutiny or legal liability.
Extended Lockdown Brings New Risks and Highlights Old Ones
Risk management is a cornerstone of any decent corporate communication effort. The music industry has had a rough go over these past few years, between COVID-related cancellations and the Fyre Festival debacle.
In the end, the music industry, nonprofits or government can apply PR's risk principles. Risking your future over a quick buck is a recipe for disaster.
As we get back to post-COVID normal, remember that the same things that were dangerous and reckless before the pandemic remain so. Perhaps more, because people have been cooped up for two years. Crowd behavior may be more visceral, chaotic and unpredictable than before.
No Crisis Plan is Full-Proof
Ultimately, no amount of planning or funding is going to prevent all tragedies, but when you have eight people dead at a concert in Texas, it's clear something went very wrong.
In these types of tragedies, we often find out that a lot of things went wrong or were under-planned, under-financed and under-executed. The Times says organizers crafted two lengthy response plans: a 56-page security blueprint and a 22-page medical plan. A prediction: We will hear about some heroic efforts and more acts of brutality in the crowd. It's likely that no single entity, action or inaction will receive all of the blame. 
Use a Crisis Checklist
What the parties involved need to do is go through a crisis checklist. That likely will involve a recounting of the timeline, welcoming third-party review, words and acts of apology and, to be sure, financial restitution.
None of that will offer much solace to families who lost loved ones, but it will also likely come with many, many lessons and case studies for all event planners in this coming post-COVID world. Those lessons, not only for Live Nation but for every concert, festival, conference, trade show and other event organizer, will be very important and hopefully go a long way toward preventing future similar tragedies.
John Guilfoil is principal of JGPR and specializes in crisis media relations for police and fire departments.