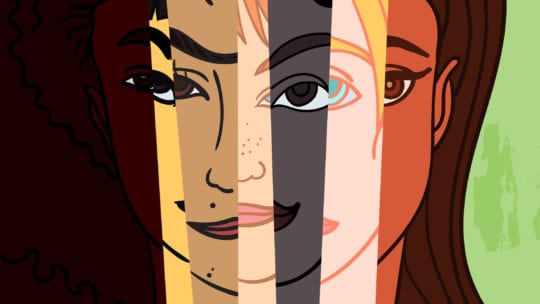 [Editor's Note: It's a useful coincidence that in this moment PRSA's chairperson, T. Garland Stansell, also is CCO of Children's of Alabama, the pediatric health system in Birmingham. In a wide-ranging interview, we asked him about diversity & inclusion (D&I) and communications during the pandemic.  His edited responses are below.]
PRNEWS: This seems like a moment of reflection. What have you learned about D&I during the pandemic and recent events that you might not have realized previously?
T. Garland Stansell: You are absolutely right, this is indeed an important moment of reflection. What we need to understand, and reaffirm individually and collectively as we face extreme challenges on the health and societal fronts, is that compassion, civility, and basic human kindness are not and cannot be viewed as seasonal or ephemeral qualities.
Similarly, events should not drive them, either positive or negative. Instead, it is crucial that, as I suggested to PRSA members recently, in our personal lives and professional capacities we must consistently use our voices to help cultivate a culture of D&I that recognizes and celebrates the inherent value in each person, regardless of age, race, religion and sexual identity.
PRNEWS: PRSA has supported D&I. Will you double down on legacy efforts and/or create programs to address these issues?
 Stansell: Actually, we just launched our 2020-2022 D&I strategic plan. It's designed to increase awareness of PRSA as a diverse and inclusive organization; expand diverse representation among leadership throughout all levels...and build up the number of multicultural students in PRSSA.
As I noted above, the pandemic and civil unrest have served as stark reminders that there is no such thing as too much effort or proactivity to work toward embracing diversity, inclusion and safety throughout the world.
Internal Communication
PRNEWS: What are the most important things brand communicators should be doing now with internal communication?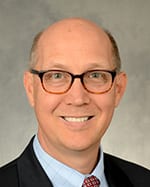 Stansell: First and foremost, communicators need to convey to employees that their safety and well-being are top priorities.
Messaging should be consistent and honest. Update it frequently. This type of straightforward communication will make internal audiences feel more secure, and that they are part of a team. This will have a positive impact on the work they do on behalf of the brand, internally and externally.
Brand communicators also need to make sure that all stakeholders understand, and feel comfortable with, what the brand stands for and what it is doing to be most useful and empathic.
People, as employees and as consumers, can have very long memories about what brands did and didn't do during a time of crisis. Taking social responsibility seriously is not only the right thing to do, but essential for the viability of future business concerns.
Coronavirus and The Future
PRNEWS: You've written, "When the crisis finally starts to dissipate—and it will—many of the disruptions will be incorporated...into the fabric of our lives." Can you provide examples? 
Stansell: One of these will involve the continuation of how and where we work. Working remotely will become much more of a viable option, giving employees more flexibility in terms of work/life management.
Concurrent with that is the need for communicators to continue what they are doing now, ensuring that remote work doesn't become just that–remote, leaving people feeling too isolated from those they work with and for.
Another example involves brands continuing to think more deeply about how they're viewed and talked about. Some things will change and become more relaxed, such as using humor to convey messages, but brand communicators and their teams will need to continue to act as vigilant strategists and sounding boards in a post-pandemic world.
Actions taken or not taken by a brand during this time will have an effect on consumer and client expectations once things become more normalized.
Over-Communicate Until When?
PRNEWS: Is it time to ease up on internal over-communication?  
Stansell: Each organization has priorities and a communications style, and can make the best judgment about what is too much or too little. But no, it is definitely not time to throttle back on internal communication. We should keep moving full steam ahead.
Situations on the national and local fronts are changing virtually every day. There is a constant need to counter the misinformation and disinformation from a variety of sources, which can become overwhelming.
In addition, messaging in the early stages of the pandemic focused on education, processes and calming initial fears.
Now, weeks later, messaging may be needed to continue to reassure, provide self-care information and to continue to inform various constituencies of changes in policies, procedures and expectations that are specific to the industry and possibly to a specific segment of the industry or organization.
Misinformation During a Health Crisis
PRNEWS: As a healthcare communicator, are you surprised at the amount of misinformation circulating around coronavirus? What can communicators do to combat this?
Stansell: I am not surprised, but disappointed. People are extremely concerned and distracted. Often they do not take the time to carefully review sources and verify credentials.
Unfortunately, there is a wide range of unreliable and possibly dangerous online resources to choose from during the pandemic. In healthcare, the most reliable sources are grounded in science, evidence-based research and medical expertise.
Communicators need to reaffirm our mission to serve as fierce guardians of and advocates for truthful and transparent communications. People are looking for direction and leadership, and it is our job to be truthful, transparent, and trustworthy.
Note: A version of this content appeared in an edition of PRNEWS. For subscription information, please visit: http://www.prnewsonline.com/about/info
Seth Arenstein is editor of PRNEWS. Follow him: @skarenstein