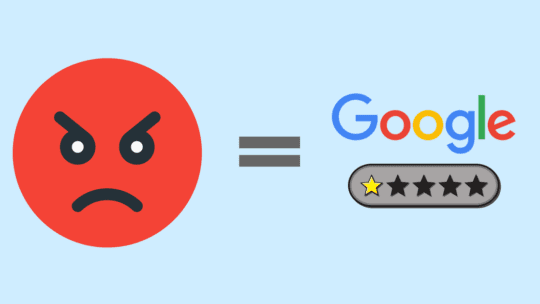 Getting a negative review, let alone one that goes viral, is a moment every PR pro dreads. But if a business provides a product or service, it's unlikely they'll avoid receiving a bad review at some point. In today's click-happy environment and the ease with which people can post opinions online, ire often is taken out in words and on reputation.
But there are things brands can do to control the situation and mitigate the damage.
Be Proactive! "Hotels can receive a fair number of negative reviews," said PR veteran Owain Powell of the UP Hotel Agency, whose clients include the The Jewel, Park Terrace (U.S.), The Athenaeum (London), The Grove (Hertfordshire, UK) and  Zoku (Amsterdam). "They don't need to send out laborious or lengthy surveys, but forward a simple link to the business's customers to review their business on Google. Why doesn't the hotel forward a simple link to the guest immediately upon checking out by email or even Whatsapp or text (if consented to)? Guests may have time to do this while waiting in the lobby to get transported to the airport. Catch people in the moment!"
Look for Trends on Google Reviews, Glassdoor or other relevant review platforms. "If businesses don't track or monitor Google, they risk unwittingly allowing harm to come to their business," Powell said. "Which areas of the business generate the biggest praises/criticisms, particular department of the organization, a specific member of staff? Businesses should be able to pinpoint issues or pitfalls in performance from analyzing existing reviews—and react/deal with them to halt or slow down the flow of negative reviews."
For Keri Bonfili, owner of North Carolina boutique PR Agency, thekbonfili.com, a negative online review is not a case of if, but when. She consistently monitors social media conversations and online reviews and sets alerts to be informed of online mentions in real-time.
Act quickly. "Respond quickly and consistently," Bonfili said. "People understand negative reviews happen. What sets brands apart, no matter their size, is how quickly a brand handles it." 
And make it personal. "Do whatever you can as a brand, that's within reason, to make it right for the customer,' Bonfili said. "Reach out, have a conversation where you can learn more about what's driving the review and course-correct operations to address this in a swift and noticeable way. The fact that you're listening as a brand and responding to each situation is the difference between success and failure as a brand."
Nurture every ally. "As with any kind of PR, the best way to weather bad reviews is to shore up your positive coverage," says Tina-Marie Adams, North America head of Growth Initiatives for APCO. "That might include identifying and working with influencers who have a positive view of a product and who are willing to share their opinions or using earned media to tell an organization's story.  A steady drumbeat of proactive, positive posts and coverage can help inoculate against the negative. In some cases it may make sense to respond directly to a negative comment or post, but if the organization is not already active on that particular forum or web site, it will not be seen as a genuine response.  That's why, again, being proactive and shoring up key opinion leaders and influencers who are already out there on your behalf is our approach. We also recommend that companies make it very easy to contact them, so that negative exchanges can be made directly with the company."
Hug the haters! Said Kathleen Lucente, president and founder of Austin-based PR agency, Red Fan Communications: "One of my favorite guides for handling this is to read "Hug Your Haters" by Jay Baer.  "Customer service is the new marketing. When customers are complaining, they are giving you insights that should not be ignored. Taking the negative reviews and treating it like a to-do list of how to improve your business is the biggest insight one can gain from online reviews. This can often turn these individuals into your most valuable customers and brand advocates."