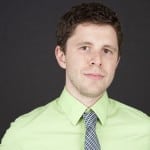 Regardless of how the FTC investigation into Facebook's new privacy changes turns out, one thing isn't likely to change: If no one interacts with your page's content, it won't show up on users' News Feeds.
That was the main point that Chase Fitzgerald, social media strategy manager for the Max Borges Agency, made in a recent interview with PR News. "A users' News Feed is supported by a complicated algorithm that weighs several factors, dictating what is seen on a daily basis," he said. "Although the algorithm is complex, there are ways to ensure that your content is seen by the maximum amount of people. How Facebook gauges user interest is paramount to a brand's success on the platform."
With that in mind here are a few tricks, compliments of Fitzgerald, to make sure you're getting the most out of every post:
> Run Facebook Promotions through a page post for increased interaction. Facebook recently changed its rules for running a promotion. It is now acceptable to ask fans to "like" or Comment on a page post as a stipulation for entry (e.g. "We've two new colors of our product! Comment and let us know which one is your favorite and we'll select one winner at the end of the day."). Not only is this a great way to incentivize your fans to provide useful feedback, it increases the brand's engagement by giving fans more of a reason to interact with your content.
> Tailor content to a certain group, and then use content gating to reach a smaller audience. You want to reach the right people, not the most people. Don't be afraid to use Facebook's Post Targeting to limit the amount of people who see the content in their News Feed. For example, if you have a blog post about wedding planning, limit your posts to people who have set their relationship status to "Engaged."
> Use Promoted Posts or Sponsored Stories to increase the chance of interaction. Promoted Posts will help you reach more of your current fans and their friends; if they aren't seeing your content, give it a little boost and. Let's hope, grab their attention (combine this trick with tip No. 1 and No. 2 for the biggest impact). Sponsored Stories help you reach a new audience. Make sure your content and ad targeting matches. Read more about optimizing Facebook ads.
"Have fun with these tips," Fitzgerald said. "They work well independently or used in conjunction with one another. Knowing these few rules won't keep you abreast of all of Facebook's changes so follow the social network's blog and tweak your approach accordingly."
For more tips on engaging with your audience on Facebook, attend PR News' Oct. 16 Digital PR Summit in New York City.
Chase Fitzgerald is social media strategy manager at the Max Borges Agency. He can be reached at chasefitzgerald@maxborgesagency.com; follow him on Twitter @chase_f and @MaxBorgesAgency.
Follow Lucia Davis: @LKCDavis.