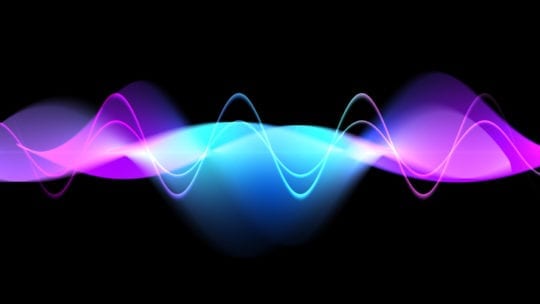 Whether media coverage is earned or owned, PR pros understand that engaging the eyes of consumers is more than half the battle. But engaging their ears remains an untapped resource, too, as the practice of sonic branding remains underutilized by communicators who have yet to harness the power that music and sounds can have on keeping audiences engaged with your content.
Just as an iconic jingle for Mr. Softee or Band-Aid remains lodged in your head, music can resonate with audiences far beyond the time they spend directly engaged with your event or promotional content. Sonic branding works two ways—in addition to bringing attention to a brand, event or product, artful placement of music also provides exposure to an up-and-coming artist.
Moreover, looking at an artist's spike in streams has become an increasingly relevant metric for determining the effect that a specific incident has on your target audience.
With that in mind, Pandora, the largest streaming music provider in the U.S., published a list of the most notable instances when users added songs to their personal Pandora stations around specific events, showing just how strongly audiences associate music with milestones. Here are some highlights:
Philadelphia Eagles win the Super Bowl - February 4
After her Monster headphones commercial during the Super Bowl, Iggy Azalea's station adds spiked almost 250%. She even beat halftime performer Justin Timberlake, who only had a 175% spike.
International Women's Day - March 8
Pandora says that American women rallied to the tunes of Beyoncé's "Run the World (Girls)," Rachel Platten's "Fight Song," and Katy Perry's "Roar" the most. These three songs saw statistically significant spikes in track station adds.
Beyonce also saw an 18% increase in track station adds and 12% increase in artist station adds around the holiday, while Blondie saw a 15% increase in track station adds and a 12% increase in artist station adds. But No Doubt saw the greatest increase—50% increase in track station adds and 20% increase in artist station adds.
Desi Linden wins the Boston Marathon – April 16
The most-spun songs nationally on the day of the marathon that have some connection with the city of Boston included "Boston" by Augustana in first place. "I'm Shipping Up to Boston" by Dropkick Murphys took second, while third place went to "Please Come to Boston" by Dave Loggins.
Bruce Springsteen goes off script  - June 19
The Boss played "The Ghost of Tom Joad" during a performance of "Springsteen on Broadway" as a protest against Trump's immigration policy. His streams shot up 68% that day.
Twitter releases blog post about fake followers – July 11
When Twitter detailed their new plan to rid the social media platform of fake followers, Twitter's #1 most followed account—Katy Perry—lost the most followers. However, her streams shot up 200%.
Midterm Elections – November 6
During the midterms, Bruce Springsteen's "Born In the USA" saw a 686.95% increase in streams. Alice Cooper's "Elected," meanwhile, saw a 1,342.37% increase in streams, while Radiohead's "Electioneering"  saw a 15.53% increase in streams.
Holidays – December 2018
"All I Want For Christmas Is You" by Mariah Carey remains the number one played seasonal song in all 50 states, proving that some classics never go out of style.