There's long been fervent debate within the PR discipline surrounding the topic of measurement. The Barcelona Principles offer some much needed guidance in this regard and have helped to standardize the overarching framework of PR measurement across the various industries communicators operate in.
But once you've developed a program and set your KPIs, how exactly do you go about doing the work of measuring? The communications space is now inundated with a vast array of tools ranging from free to expensive. And they all promise to be the alpha and omega of your measurement needs.
Jovan Hackley, director of marketing & PR, Student Loan Genius, and featured speaker at the upcoming PR News Measurement Conference, offers a quick run-down of three of the different types of measurement tools that communicators should consider when planning their PR programs.
Customer Relationship Management (CRM)
It's critical that PR professionals maintain the ability to see success the same way their key organizational players see it. Normally, that means staying tapped into the revenue, membership or engagement numbers that are important to every stakeholder and the life of the business. Unfortunately, as many communicators know, much of this data is locked behind stubborn silos. It's a topic PR News has covered before, but thankfully many CRM tools offer helpful ways to circumnavigate these obstacles by combining data from sales, marketing, PR and beyond to give communicators a picture of how their campaigns are impacting multiple divisions of the business. Hackley cites SalesForce, Avectra and IMIS as a couple of the effective CRM tools that can help you account for the bigger picture.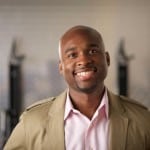 "Late in my career, I discovered the term 'battle card,'" says Hackley. "These 'cards' are used in the private sector to train salespeople on how to respond and compare to other competing organizations."
Stacking your organization's work up against that of the competitor is one of the most powerful aspects of measuring any PR campaign. By borrowing the idea of battle cards from the sales department, PR pros can use real-time comparisons to gain valuable insights that may fall through the cracks of a program that only focuses on your own campaign.
"The way that I make them 'live' is to develop a spreadsheet—or if you have the cash ActOn and Marketo will do it for you—to track media mentions, followership, sentiment and other key metrics to show how you compare in conversations in the news and online," says Hackley.
Web/Social Monitoring
This is likely the type of tool PR pros are most familiar with. Tools like Google Analytics and Sprout Social are familiar names in the communications world. "When in the struggle to prove the value of PR, web analytics are a great data source for a win," says Hackley. "Showing that you increased traffic, engagement or were able to create a specific page or resource is a great way to showcase your team's efforts and prove that any expense you've incurred was well worth it."
No matter how powerful tools like Sprout Social and Google Analytics are, never underestimate the control and depth that can be achieved by a little mastery of Excel and its various functions.
"If you're not good with Excel, add someone on the team who's a rock star there. With a few simple formulas you can generate a report that includes the value points that are important to your leadership. Our job is to manage reputation both externally and internally. No off-the-shelf tool can do that in a board meeting or CEO conversation as well as we can. As PR professionals, we need to leverage that know-how to develop tracking tools that win and are meaningful for our organizations, clients, and efforts," says Hackley.
Meet measurement experts from organizations like Southwest Airlines, Hill+Knowlton Strategies, Aflac, Bloomberg BNA and Ketchum at PR News' Measurement Conference on April 21 in Washington D.C. 
Follow Jovan: @JovanH
Follow Mark: @MarkRenfree