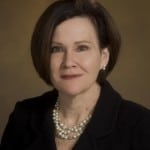 Developing branded content that influences and engages audiences is key to successful communications in this era of downsized and vanishing newsrooms, but how do you know if that content is hitting the mark and serving your mission?
Julie Craven, vice president of communications for Hormel Foods Corp., and speaker at PR News' Dec. 12 Media Relations Next Practices Conference, has four tips on how to make sure that your content strategy has built-in metrics to gauge success.
Benchmark data: Before beginning any content strategy initiative, look at your starting point. Put analytics tools such as Google Analytics or Adobe SiteCatalyst in place to monitor your current digital efforts and assess where you could improve and how to do so.
Set goals: Goals for these initiatives can be aimed at the needs of internal stakeholders, needs expressed by your customers or needs revealed through the benchmarking of data around how users are currently interacting with your communications efforts.
Test yourself: Once you've developed your message and planned out your content calendar, make sure to take advantage of all the testing and fine-tuning opportunities digital mediums have to offer. Working with a developer, you can run various content experiments to understand which iterations of your message resonate most with consumers. Be prepared to expend effort adjusting your content strategy mid-campaign so your efforts can be as effective as possible.
Report results: Whether you're a sole entrepreneur or a member of a 50-person communications department, schedule time at the conclusion of a campaign to summarize and report results and key takeaways. Time spent reflecting upon and communicating how you could improve will pay off when you define message, goals and strategy for your next campaign.
Julie Craven will discuss content strategy metrics and more in "Show & Tell:Examples of Content Marketing That Connects to the Bottom Line" at PR News' Media Relations Next Practices  Conference, which takes place on Dec. 12 at the National Press Club in Washington, D.C. Follow Julie: @JulieHCraven
Follow Richard Brownell: @RickBrownell