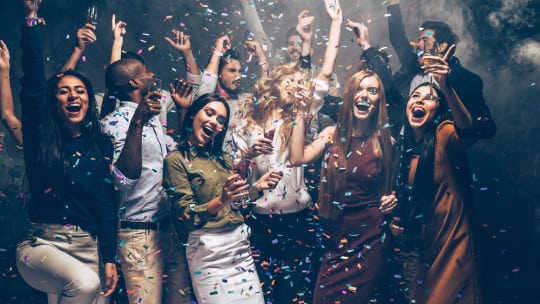 Promoting an event in 2018 is a tough gig. Audiences are far more likely to click "interested" on a Facebook event invite or like a social post announcing an event than actually attend in person. And at this time of year, who can blame them? Summer vacations are around the corner and it's hard to compete with Coachella or a night of binge-watching "The Handmaid's Tale."
Luckily, there are some tactics that will grab your potential attendees' attention and help ensure they show up on the big day. Below are four tips for upping RSVPs for your next event.
Separate out your lists. For larger events, mass emails are a necessary evil. But before blasting your main list, create a separate list of your advocates—people who've shown support in the past for your organization or cause. Put influencers, "big fish" and VIPs on another list. Each of these specialized lists should receive something unique, whether it's a networking opportunity, a discount or an offer to promote their participation to your social followers.
Be personable and authentic. At the top of your invite, whenever possible, refer to the last time you spoke with the recipient, inquiring after family, hobby, passion or a new job. Be ready to keep the conversation going. Authenticity matters when you are trying to get bodies in a room, and people will sniff out a "scratch my back..." mentality from a mile away.
Play matchmaker. For small events, consider sending individual text messages, direct messages or emails to potential attendees you're already acquainted with. Networking is often the most-valued part of attending a live event. So before you hit send, plug in a single sentence letting them know if there's someone who's already RSVP'ed that you'd like to connect them with.
Use Facebook event invites in moderation. Facebook limits event invites to 500 per-person. And if you send a large number of invites that people don't respond to, they'll limit the number of invites you can send even further. To avoid Facebook throttling your invitation volume, be picky and avoid the urge to select everyone on your friend list. Pause to consider whether each name on your list has ever attended one of your events in the past or expressed any interest in your brand. If the answer is "no," move on and focus on getting invites out to your biggest advocates first before you move onto more aspirational guests.
Follow Sophie: @SophieMaerowitz