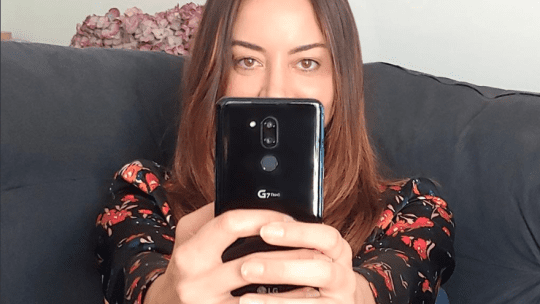 LG Mobile has partnered with actress Aubrey Plaza to bring $200K worth of LG G7 ThinQ smart phones and service to aid recovery efforts in Puerto Rico, which is still recuperating from the aftermath of the 2017 hurricane season.
After Hurricane Maria devastated Puerto Rico on Sept. 20, 2017, many brands—such as Starbucks, Verizon, Google and JetBlue, to name a few—stepped in to help out with donations of funds, supplies and assistance. But almost a year later, the island is still recovering, and public attention from the plight of the US territory has generally waned. Until this week, that is.
An Aug. 28 report from authorities in Puerto Rico stated that the actual death toll from the storm is 2,975, astoundingly higher than the original estimate of 64 that was released following the storm. This makes Hurricane Maria the second deadliest storm in US history, and Puerto Rico Governor Ricardo Roselló also said that this number could continue to rise as the government continues its investigations. Clearly the island still needs help.
Plaza, whose father is Puerto Rican, was already working with LG on its #WhatsItGonnaTake? campaign, a playful effort to fulfill strange customer requests to convince them to switch to the newest LG phone.
According to a [translated] Aug. 29 report on Spanish language site Elnuevodia.com, during the course of the partnership, LG let Plaza know that they were looking for an opportunity to collaborate with a nonprofit organization and asked her for suggestions based on an issue she was passionate about. Plaza immediately mentioned Puerto Rico, because she feels a connection to the island through her family and was aware that the year anniversary of the hurricane was coming up and there was still more work to do.
Plaza announced the initiative on Twitter on Aug. 2, originally stating that LG would donate $1 of phones/service up to $200K for every retweet she received. As of this writing, that tweet alone received 15K retweets. But, thirteen days later LG decided to donate the full $200K regardless of retweet numbers, and sent Plaza to Puerto Rico on Aug. 27 to hand-deliver them with the Hispanic Federation.
Amazing news! @LGUSAMobile is going above and beyond – giving the FULL $200K in #LGG7ThinQ phones/service to help the recovery in #PuertoRico. AND they're sending me to PR to deliver them in person with @HispanicFed on 8/27. Stay tuned. #WhatsItGonnaTake #Ad pic.twitter.com/DeYCk8lcsv

— Aubrey Plaza (@evilhag) August 24, 2018
LG Mobile has been sharing details of Plaza's trip on its Instagram Story, including photos and conversations with Puerto Rican citizens, details of the humanitarian efforts of the 70 nonprofit organizations working under the Hispanic Federation's umbrella and shots of the island's natural beauty.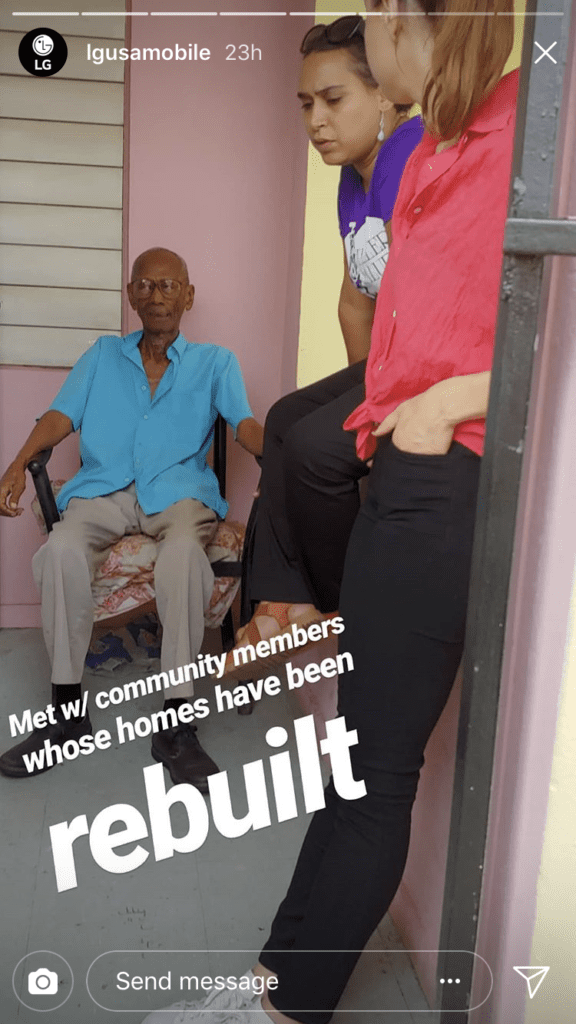 Surprisingly, this campaign has not gotten much media attention in the continental US, but it has been tracking well with Plaza's 1.77M Twitter followers and on the LG Mobile Instagram. This campaign is a great example of how to use a branded partnership for true good, and that authentically sharing on social can sometimes beat mainstream media coverage in terms of connecting with customers.
Follow Hayley: @that_hayley