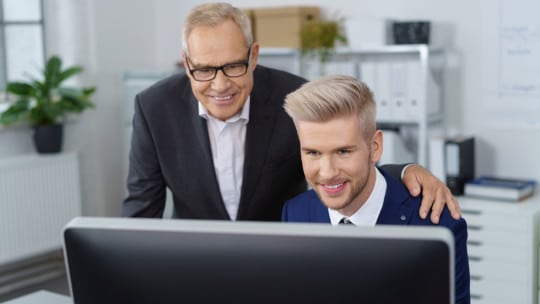 There will be few moments as exciting as the one a young, new hire experiences when beginning a job for the first time.
With any new job comes the chance to learn from more senior team members, but also comes the chance to teach a senior team member. Understand that when I use the word "teach," it doesn't mean that the new hire is coming into the position with more knowledge than you. What it means is that the new hire is arriving with potentially different knowledge than you already have.
Having most likely completed several internships, new hires are ready to continue growing under your leadership and supervision. While ensuring that the boss and employee relationship remains intact, the more important relationship to focus on is the teacher and student paradigm.
Impart your wisdom and years of communications experience, but also tell your new hires that you don't know everything and are ready for them to teach you.
Senior Execs Have Knowledge to Impart
As a senior executive, no one knows email pitches, press releases and crisis communications strategy the way you do. But even with all of that knowledge, do you know how Snap Inc.'s Snapchat can help get out your message? Do you know that with the platform Medium you can publish any article on any topic you want? Do you know Instagram is increasingly becoming a business tool and that the platform unveiled sponsored ads as a feature this summer?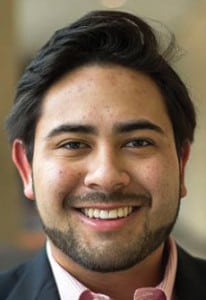 I'm generalizing here, but I guarantee that your new hires not only know the ins and outs of these platforms, but also would jump at the opportunity to show you, or your clients, anything you'd care to know. By allowing them the chance to showcase their skills, you are increasing your new hires' confidence, as well as the confidence you have in them.
New Hires Can Prove They're Connected
91% of millennials own a smartphone, while an additional 71% use the internet as their primary news source, according to a 2016 Gallup poll. While these numbers may not come as a surprise, they should certainly reassure you that new hires know what they're talking about when it comes to digital platforms.
Perhaps you have a client seeking to expand its social media reach or that wants to be edgy in connecting with its target audience. Platforms such as Instagram and Snapchat are becoming increasingly popular with the world's largest brands, which makes sense considering combined they have more than 1 billion users. In a recent blog post, Hootsuite estimates that before 2017 more than 70% of businesses will utilize Instagram to reach their customers, outpacing current Twitter user rates. There has never been a better time to embrace platforms you may know little to nothing about, but your new hire knows almost everything about. Give your new hires the opportunity to teach and give yourself, the senior executive, the chance to be impressed by their knowledge.
Giving Young Hires Freedom is a Win–Win
Regardless of a worker's rank and file, what employees desire the most is a stimulating and challenging workplace. This is not different for the generation of young, new hires that enter the work force at any given time. Young hires view a job as a chance to grow and, ultimately, get on a solid career path, according to the article, "What Millennials Want from a New Job," published by the Harvard Business Review. By allowing your new hires the chance to display their knowledge, you, the senior executive, are validating them as a meaningful employee.
Growing The New Hire's Confidence
Having just stepped into the role, young hires want nothing more than for a seasoned communications professional to appreciate them and find them helpful. As a senior executive you have the ability to use young staffers' skills, while molding them into the employees you need and want them to become. When they rise to the occasion and you acknowledge them, you are instilling confidence in their abilities not only as your employee, but also as someone ready to learn the art of communications. The statistics mentioned above verify why young hires can teach a few things to senior executives. An even more significant reason to learn from your young staffers is to grow their confidence.
There's no argument that as a senior executive you have far greater knowledge and skill than a new hire just stepping into a position; however, few of your employees will be hungrier to show you what they can bring to the table and thirstier to learn the ins and outs of communications. Communications is an ever-evolving subject, and with different platforms and social media tools on the rise, it's important to stay up on trends. There is rarely anyone more qualified or able to tell senior executives the latest technology trends and social media buzz than young hires. If their knowledge isn't proof enough that they are up to the challenge of proving themselves to you, imagine the feeling you, the senior executive, got when your boss gave you an opportunity you wanted.
Few employees are perfect. And that blank stare you may encounter may not be evidence of your millennial employees' laziness or independence. Many of us feel lost in an unfamiliar work environment. But when given the chance to step up and showcase our skills, not only does the senior executive learn, but the young hire is learning right alongside you.
CONTACT: emartinez@steel.org
This content appeared originally in PR News Pro, December, 12, 2016. For subscription information, please visit: https://www.prnewsonline.com/about/info