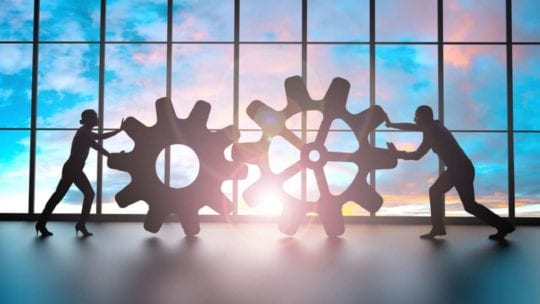 Attorneys and PR professionals: allies, adversaries or frenemies?
The traditional stereotype has PR professionals and lawyers battling in a crisis. Lawyers want to say nothing. PR pros want a quick and complete response. Reputational risk vs. legal risk—a binary choice.
Sound familiar?
It needn't be.
First, PR and legal teams need to understand each others' priorities and positions. Attorneys are tasked with protecting the company from often enormous litigation costs in the wake of a crisis situation. PR pros are trying to mend the company's reputation by getting out quick responses and often some kind of apology.
The ubiquity and speed of social media and online communications has necessarily made crisis management one of the top concerns for brands and organizations, and PR and legal have to unite and find a middle ground that offers both legal security and reputational recovery plans.
As with any relationship, it helps if the first time you meet each other isn't in the middle of some horrible crisis. Working together ahead of time to develop a crisis communication plan that covers a variety of scenarios, as well as some general holding statements that have been approved by legal, helps develop a relationship of trust that will serve both sides well during a crisis.
Often PR pros have to carefully make their case on why the company needs to make a statement, and there are many things that can usually be said that offer little or no litigation risk. For example, a company doesn't have to take responsibility for an accident to express its condolences and say that an independent investigation is being performed.
Legal shouldn't make the final decision on what a statement should say—but neither should the PR team. They should work together and ultimately the CEO will have to make some decisions on the importance of reputation and the need to say something to both internal staff as well as external audiences.
Crisis as a legal practice
Some law firms have attorneys who specialize in crisis management. While they may not "speak journalist" and have all of the media connections that the PR team possesses, they understand social media, online reputational risk and the need for speedy statements that serve the public's need to know but also protect a company's legal liability.
At global law firm K&L Gates, Miami partner Elisa D'Amico is a founding member of the firm's Digital Crisis Planning & Response (DCPR) client solution; she founded the team with Chicago K&L partner Desiree Moore.
D'Amico counsels corporations, educational institutions, and high-profile individuals in proactively planning for and effectively managing digital crisis situations, including PR crises, university sexual abuse scandals, harassment by way of anonymized social media accounts, socially engineered imposter accounts and websites, and leaked confidential and proprietary information.
Her team blends traditional legal work with cutting-edge response to a company in crisis.
"For a long time, there has been a great divide between PR teams and legal teams,'' said D'Amico. "I don't subscribe to that way of thinking because I think it ignores the reality of how quickly information travels and that everything touches technology in some way. Instead, I work with my clients and their internal and external PR teams (and HR, IT, etc.) to develop and implement policies and procedures that aim to aid the company in avoiding crises and to provide guidance on how to respond both effectively and appropriately if (or more accurately when) a crisis occurs."
It's not a binary choice—lawyers vs. PR.
"By working across disciplines and collaboratively, my clients are able to minimize future legal risk while maintaining their brand and core values,'' D'Amico said.
During any crisis, company leaders should be bringing a diverse group of voices to the table to discuss the response: lawyers and PR professionals, human resources executives and other key executives who deal with customers. When the company's reputation is at risk, leadership needs to come together and decide on the right message and the right messenger.
As with any important decision, a CEO will hear dissenting points of view and everyone will not agree. But if all voices are heard, the CEO can make the best decision for the firm.
George Haj is president of Haj Media, a strategic communications firm.