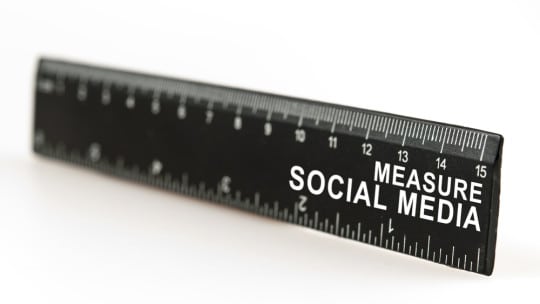 Measuring the value of PR and marketing efforts on social media continues to be a pain point for many communicators.
In the broad strokes, most measurement initiatives proceed in three stages. First, you need to define the goal, then you need to determine the key performance indicators that align with those business goals. Finally, you need to communicate the outcomes to senior leaders in language that's rooted in the goal itself.
But the devil is in the details. Given the mountain of data available to communicators, moving from the first to the second step—from defining the goal to identifying the specific KPI that will help you achieve it—can be a mighty challenge.
There is no one-size-fits-all metric, says Vanessa DiMauro, CEO of Leader Networks. If you're trying to understand your brand's reputation on social, you'd use vastly different metrics than if you're trying to measure sales and marketing lead impact, for instance.
DiMauro, who'll be discussing measurement at the upcoming Social Shake-Up in Atlanta, May 7-9, offers the following segmentation of KPIs aligned with four main business goals.
Digital Reach and Engagement
This is where most measurement efforts begin. If you're trying to measure the number of people who see and interact with the content your company produces, you're measuring both reach (a quantity metric) and engagement (a quality metric). But reach and engagement metrics also tell you a lot about the audience themselves—their likes and dislikes, interests and pain points.
Here are some sample reach and engagement metrics:
Number of content views, shares, forwards, likes and comments per content
Audience type who engages with content
Participation ratio of the audience
Quality of comments around content
Engagement path (or the percentage of users who visited your website or content asset from a social link)
Sales and Marketing Lead Impact
If you're trying to get your arms around the increase and optimization of digital marketing and sales efforts, that's a whole new ballgame compared to reach and engagement. Typically, the KPIs here connect the content you produce to the degree to which it raised awareness about your product and services—including finding new leads and increasing interest with existing customers.
Some sample metrics include:
Increase in the number of marketing-qualified leads and sales-qualified leads generated by calls to action
Increase in event registration due to social media promotion
Increase in partner or supplier social media activity
Increase in newsletter opt-ins
Loyalty and Advocacy
If you're grappling with just how satisfied your existing customers are—and how likely they are to recommend your brand—you're measuring loyalty and advocacy. This effort could include both identifying existing brand advocates and finding highly satisfied customers who can be groomed to share information about your company on social.
Some sample KPIs include:
Number of member testimonials gathered socially
Net likes, or the amount of likes left over after you factor in unlikes
Number of advocates created or the increase in advocacy
Increase of positive reviews online as a result of a social campaign
Reputation and Brand
When you're looking at the impact social media has on brand reputation, you're measuring not just online media outlets and any chatter about your brand from individuals, but also how well your company is doing on the social customer care front.
Some sample metrics include:
Increase in press and media favorable mentions shared on social
Audience reach demographics that align with target audience
Reduction in social customer complaints
The number or percentage of customer complaints resolved on social media
Page rank, Klout score
Follow Vanessa: @vdimauro
Follow Jerry: @Jascierto