Could you ever imagine likening a cross-department crisis management unit to a basketball team? Here's how Tori Carter sees it: a coach at the top, to draft players and call the shots; everyone on the bench ready to go in; and the players on the court, determined by their specialty and the game situation.
Carter should know. She serves as Public Affairs Manager for global chicken restaurant brand and Yum! Brands subsidiary KFC Global, leading global issues and crisis management and sustainability communications for more than 135 international markets. While she says she has only experienced maybe two "all-hands-on-deck" crises at KFC, she knows that being prepared with a solid team and structure is essential.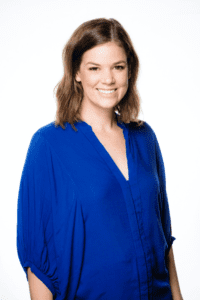 Carter will be one of the featured breakout speakers sharing her perspective on cross-department crisis management teams at the PR News' upcoming Crisis Management Summit Feb. 27-28 in Miami Beach.
Every PR and marketing professional must wear the hat of a crisis communicator on a daily basis. Not only that, but members of other corporate departments also need to be "on the bench" and ready to go.
Carter says the circumstances of the moment determine who is called upon. "For example, if I'm dealing with a sensitive employee issue, I'll want my HR player in the game, but not necessarily my IT security expert. The team will ebb and flow based on the game, and all players should be ready to jump in from the bench at any time, as soon as the core crisis team lead calls them in."
But just how well versed can a company expect its non-PR/communications specialists to be in crisis management situations? "All members of a core crisis team should be aware of the principles of crisis management, the steps and processes KFC follows, as well as know the 'risk' areas that are common for their specific department," Carter says.
She notes that KFC sets up Crisis College trainings every year for its regional crisis teams and franchise partners. "The college takes our teams through our KFC crisis prevention, mitigation and recovery theory and then presents them with multiple, real-time simulations where they're challenged to work as cross-functional crisis teams to resolve issues."
How does the simulation work? "We create simulation exercises in partnership with our agency and KFC global cross-functional leaders to ensure it reflects current crisis trends, as well as the reality of our business," Carter explains. "I've seen a lot of creative ways to conduct a crisis simulation. For example, some of our partners are using technology to send real-time emails, social posts and texts to participants over the course of several days so they really feel the pressure of solving a crisis while still carrying on their day-to-day responsibilities."
A key factor, she says, is to give the exercise some element of surprise and disruption. What that accomplishes is to "put some theatrics around it and drive engagement, and truly simulate how a real brand issue or crisis can strike at any time and need all your attention immediately." For example, she says the company takes all crisis team participants out for dinner to celebrate a day of hard work, "and then after the wine has been freely flowing for a glass or two, we drop the first escalation of the crisis simulation in the middle of dinner."
While any company hopes its crisis management team never has to activate, that's probably not realistic. "Lucky for us, a true, global, war-room, all-hands-on-deck crisis is rare. However, we have issues bubble up frequently with our markets that still require mobilizing a cross-department team and coming to a resolution."
She adds, "We use a scale to help us determine the level of risk an issue or crisis poses, and that helps us stay balanced with our reaction strategy. Once the issue is identified, the core crisis team leader works with the functional expert to gather all the facts and group the right players from the core crisis team bench to resolve. Once the team is assembled, they work together on executing an action plan."
Carter says that social monitoring is critical, both at the local and global level. "At KFC, we have a central, global monitoring team that is watching our brand on social 24/7 and sends a daily monitoring list and alerts to our global PR and crisis leads. This monitoring helps us watch brand sentiment, volume of the post(s), whether or not the issue has caught the attention of influencers, and if the chatter has spread to another market. These are all critical signs of an issue starting to go viral and heading into the crisis zone."
"Being able to watch the spread from market to market is especially useful, as we're able to proactively alert local teams and provide them with a response strategy that's consistent with the action being taken in the origin market. Social has really globalized our brand's voice and actions—what we say or do on one side of the world could easily impact sales and reputation in another. We make sure all of our local market leads are sensitive to that."