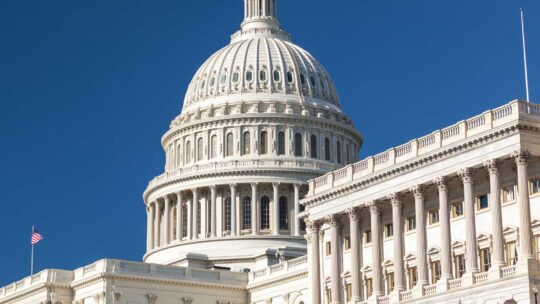 Even before yesterday's (June 28) riveting testimony from Cassidy Hutchinson, there were several important lessons about creating a PR media campaign and pitching that emerged from the January 6 Select Committee hearings.
1. The most important one, of course, is avoid going public with a campaign unless you are certain it has legitimate news value.
Below are other PR campaign-related takeaways.
2. Too often when preparing a program, PR pros overload the initial announcement with newsworthy elements. The mistake is they then lack enough newsworthy material for additional stories later. The January 6 Select Committee hearings were constructed to have newsworthy components that would gain media attention for weeks.
3. Too often we spend heavily on celebrities for interviews. (Star power is unnecessary when a program has sufficient news value). Too many PR pros forget, or may not know, that it's the news value of a campaign that matters most to the majority of  journalists, not the individual delivering the message.
Pay to Play?
4. Many PR campaigns rely on paid spokespeople. Instead, the Select Committee uses its members as spokespeople, most of whom are unfamiliar to all but political junkies. This emphasizes a well-known PR adage: The best PR spokespersons are those directly involved with what is being hawked.
Resist the urge to tap paid spokespersons, who are familiar faces because of the many different companies they have endorsed.
5. Instead of its members attempting to dominate the spotlight, the Select Committee's witnesses are the hearing's stars. Some PR firms shine a spotlight on senior corporate executives who have little to do with a campaign. That often doesn't impress the media. Instead, highlight an individual deeply involved with the product.
Have a Reserve
6. For a new PR program, the account team usually bombards media daily with requests seeking interviews. This usually upsets reporters and producers, who, in these times of curtailed staffs, have full plates.  Instead, PR pros should emulate the January 6 program, which allow days to pass before presenting new newsworthy material.
7. Few things annoy reporters more than having communicators trying to convince them of a pitch's importance. The Select Committee has a different approach. For the most part, it presents evidence dispassionately. Select Committee members have done little or no grandstanding, a minor miracle in today's political climate.
8. Moreover, media is encouraged to decide what is important.  It made certain only facts it thought important were presented. Contrast that with many PR pros, who think whatever they pitch is newsworthy.
9. And speaking of political miracles, how many congressional hearings present a clear narrative in digestible portions? Along with spacing hearings dates, the Select Committee's sessions are a few hours long, which is brief in political terms.
Indeed, this isn't a coincidence. The Select Committee has edited a lot of material, distilling roughly 1,000 witnesses into a few hours of hearings. Have we done the same with our campaigns and pitches?
In Sum
The lessons are clear. Avoid exaggerating the news value of a campaign or badgering journalists. Let those who know the subject speak about it. Pitch in a newsworthy, fact-filled manner. Edit before you present a campaign or pitch, yet provide several story angles. Journalists will appreciate that.
Arthur Solomon was a journalist and SVP/senior counselor at Burson-Marsteller. He is a frequent contributor to PR publications and a consultant. [email protected] 
[Editor's Note: The writer's views do not necessarily reflect those of PRNEWS. We invite opposing essays from readers.]