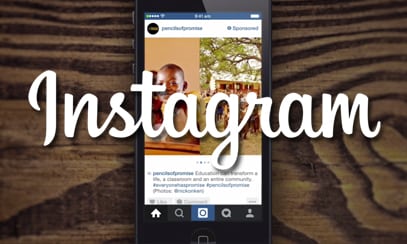 Instagram's momentum seems unstoppable, as new statistics from eMarketer show that the Facebook-owned social network grew nearly 60% in 2014. After surpassing Twitter to become the world's second-largest social network last year, Instagram's growth looks to continue, and eMarketer predicts that its user base will top 100 million by 2018.
Instagram owes much of its popularity to its simple-to-use interface. Luddites and Internet-obsessed millennials alike can pick up and use Instagram effortlessly. It's the latter group—some 20 million millennials on Instagram—that has marketers and communications professionals salivating over the network.
The question remains: How can your brand or organization get a piece of the action on the world's fastest-growing social network?
Instagram introduced sponsored posts to the platform in 2013, providing advertisers with a way to post directly yet unobtrusively to users' feeds. On Wednesday, the company announced the introduction of "carousel ads," which expand on these sponsored posts.
"Carousel ads give brands more flexibility in telling their stories by allowing people who view their ads to swipe left to see additional images and link to a website of the brand's choice," the network wrote on its blog. The new ads will also feature a "learn more" button which will redirect users back to advertisers' websites.
Instagram says that, just as when it initially rolled out sponsored posts, the new carousel ads will be gradually introduced. Hardcore Instagram purists will undoubtedly cry foul over the new ads but, if the network's projected growth pattern becomes reality, that won't matter. As far as social goes, Instagram looks like the place to be.
Catch the next wave of digital communications at PR News' June 1-3 Digital PR Conference in Miami.
Follow Brian Greene on Twitter: @bw_greene