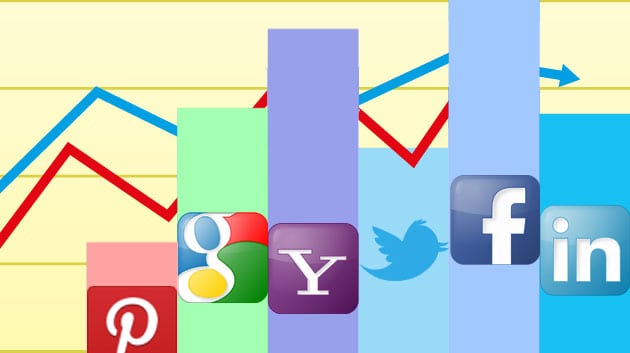 In today's PR landscape, it's all about the data. Digital communications opened up the discipline to a more concrete understanding of a communicator's work with the proliferation of various metrics and KPIs.
The jury may still be out on which metrics are most effective at proving PR's value, but there's no doubt that every PR pro should be pulling some kind of data from their digital campaigns, especially on social media.
With platforms like Facebook and Twitter offering built-in analytics tools, it's never been easier or cheaper to track your work on some of the biggest social platforms. But many communicators may find that these offerings fall a little short. Luckily there are a number of analytics tools out there to fit just about any budget.
But with so many different tools available, it may be hard to determine which platform is the correct fit for your organization. Lisa Adams, a featured speaker at PR News' upcoming Social Media Summit in Huntington Beach, Calif. and PR and digital communications manager with FMC Technologies, offers this advice to communicators who may be looking to improve their social monitoring:
There are a lot of analytics tools out there that claim to be able to publish, monitor, track, and analyze, but none of them are perfect. Each platform should be evaluated with priority goals and department limitations in mind. More than anything else, the tool you choose should be the one that most easily helps you prove value related to the goals and objectives of your management. Also, don't underestimate the amount of work and training needed to create valuable reports—there is no magic button.
Adams and her co-presenters at the Social Media Summit will be giving attendees the complete scoop on everything a communicator needs to know about social media analytics. But until then, here's four things communicators should consider when looking for a social media analytics tool.
How active is your company on social media? And where?
If your company is extremely active on a lot of channels in a lot of different markets, you need to decide if your tool will include them all in your reports and how you want them to relate to each other. Some companies choose to monitor and analyze by region or by business segment if they have specific channels and profiles dedicated to those regions and businesses rather than interpreting meaning at a global level which could dilute the results.
What is your primary goal with your reporting? To show influence and share of voice, provide customer service, or track marketing campaigns and conversions?
If your goal is to show influence or share of voice, look for a tool that can filter keywords, competitor feeds, and influencers (either by manual list or influence scores).
If your goal is to support sales, pick a tool that will integrate (or is already a part of) your company's CRM or lead tracking system.
If your goal is campaign tracking, pick a tool that allows tagging, link tracking, and CRM and website analytics integrations.
What is your budget?
Analytics on content performance, channel growth, and to some degree influence can be accomplished without a big budget. Channels like LinkedIn, Twitter, and Facebook offer fairly advanced reporting that show content performance that you can access for free—it just takes time to manipulate the data to show content performance across channels.
If you run a lot of campaigns or have multiple profiles on a number of channels and need to show value, you're going to need a much heftier tool. You'll need a fairly big budget and invest a lot of time in training your team on how to not just run reports but how to interpret the data – otherwise all you get is a mess of numbers without context or real value.
What other platforms does your company or department use to track customers and content engagement?
Many CRM systems and media monitoring services now offer social media monitoring and reporting as an integrated service with their existing products. Check to see if there are potential add-ons to existing platforms to have a more efficient way of monitoring success on social channels.
Which department is ultimately responsible for the company's social media channels?
Typically companies have social media teams reporting through: customer service; marketing; or PR/communications. It's important to choose tools that will help create value for the department responsible for social media channels. A customer service group might need a robust workflow or tracking system to assign tasks and address issues. A PR/Comms department might need to show amplification and influence with key media and want a tool that connects with a media monitoring or engagement platform. A marketing department might need a way to track share of voice, campaigns, competitors, and keywords so it might want a tool that connects to their company's website, perhaps a marketing campaign platform or a CRM platform.
Lisa Adams will be speaking at PR News' Feb. 26 Social Media Summit in Huntington Beach, Calif.
Follow Lisa: @LisaAdams08
Follow Mark: @MarkRenfree