The following is an excerpt from Chapter 1 of the Media Training Guidebook, Vol. 5. To read more about the guidebook or to purchase a copy, click here.
How to Media Train - 3 Top Tips From a Spokesperson's POV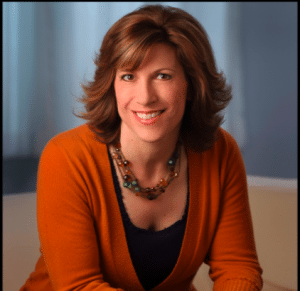 For more than a decade I've worked as a spokesperson for a variety of clients, from financial services companies to food and retail chains. In each situation I spent a day getting media trained, whether in person or, as budgets for day rates have shrunk, over the phone. Every media training experience is different, given the nature of the brand or, frankly, the nature of the media trainer. But the barometer for every session is how prepared the spokesperson is at the end of the day.
Make It Easy
Have you ever thought about how you could make media training easier for your spokesperson? Here are three tips, from the spokesperson's perspective. 
1. Cut the legalese.
A few years ago I did an Earth Day co-op satellite media tour with four companies. Three of them provided talking points in a bulleted fashion and told me that, as long as I mentioned the important buzzwords, it would be a home run. Media training for them was a snap, and once we started the two dozen or so live TV interviews booked for this tour, their messages rolled off my tongue. I wish I could say the same for the fourth company, which let its legal department dictate the talking points. I got the sense that this client wanted to make sure it had its assets covered when it asked me to state some stats from the EPA and how they related to the product, and then recite, word for word, what amounted to a legal boilerplate. The PR firm—one of the biggest in the nation—should have worked with its client to craft a message that was a lot less legalese and a bit more conversational. Or, it should have strongly suggested that the client not include that EPA claim, which was the root of the problem.
2. A bridge is never too far.
For another spokesperson project, the client had been in the news because of a celebrity scandal, but that wasn't the focus of my project; I was hired to promote the company's gift registry program. During media training, we took time out from learning the message points to rehearse what I should do if, during an interview, the questions started veering toward the scandal. Bridging—getting an off-topic question back on track—may be Media Training 101, but the ability to not repeat the question verbatim and move back on point cannot be underestimated.
3. Prepare for the worst-case scenario.
Good media training always includes contingency plans for a worst-case scenario. Here's an example: Video shows produced for the Internet and the hosts affiliated with them are a little more Wild West when it comes to questioning than those working in the mainstream media. A few years ago, when I was doing a holiday shopping tour for a chocolate company, one of these Internet interviewers—just to be funny—started asking me inappropriate questions. Luckily, in my media training we'd talked about a canned response I could use if we found ourselves needing to end an interview. I used that response: "Well, it's been really great speaking with you, but I've got lots more shopping to do so I need to run." Always have such a line to end an uncomfortable interview.
So take it from one who has firsthand experience: If you prepare a spokesperson to handle these three scenarios, you'll have most of your media training angles covered. 
- Leah Ingram
Leah Ingram is the founder of the Suddenly Frugal blog and the author of 14 books. Ingram has acted as a spokesperson for dozens of brands, including Build a Bear Workshop, David's Bridal and Starbucks.