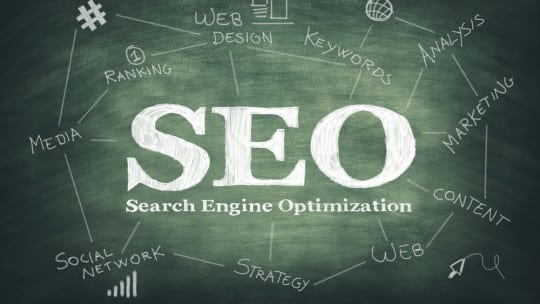 Though many don't realize it, search engine optimization is influenced by every department that has anything to do with digital content in a given organization. While you don't have to be a technical genius to understand how that impacts your marketing and communications efforts, it's important to be aware that even if you hand off SEO to your resident SEO expert or to an agency, your actions with your brand's digital content are already affecting your search rankings. For instance, every time you link the words "click here" to a URL, you're using a negative SEO tactic.
At PR News' Google Boot Camp for Communicators in New York on July 19, Ben Spangler, who is on the SEO team at agency Spark Foundry, made the case that strong keyword targeting and building site authority is within the reach of all communicators and that paid tools are not required.
Keyword Targeting
Spangler noted that appropriate types of keywords will differ for B2B and B2C brands, but the best way to determine which keywords will help you reach customers in any sector is to conduct an analysis of search patterns on Google. You can do this using the Google AdWords Keywords Planner, although Spangler warned attendees not to forget about the ease and accessibility of a simple Google search. Take note of the content that appears on the first page of results—this will show you which sources and types of content are the most targeted and what keywords those publishers are using.
Spangler also explained that it is important to keep keyword language casual, rather than relying on words that are "techie" or obvious marketing terminology. The Google algorithm has become more conversational over the past few years, so keywords are more likely to be successful if they are words consumers use in their everyday life.
When doing competitive research about your keywords, make sure you keep in mind what is actually relevant to your audience, Spangler advised. Though one search term may be searched more than another, that keyword may not be the best for the product or content your company produces. You can also optimize your content by identifying "gap keywords" that you can utilize to reach consumers.
Increase Site Authority Through Internal and External Links
Once you've identified your priority keywords, you can incorporate them into the links on your brand's website. "The only way Google crawls sites is through links," Spangler says. For example, if you are linking to another page on your site or an external page, make sure you're making the clickable ("anchor") text your keyword search term, rather than something like "click here" or "learn more." Spangler said this will go a long way toward helping your SEO. Note that although links to relevant sites can help increase your page's credibility, you shouldn't overdo it.
When it comes to external pages that may be linking back to your website, it's important to remember that Google "assigns a Page Authority and Domain Authority for every page and site." And the algorithm takes authority rankings into account, so you would be wise to examine the external pages that are linking back to your site. Google has native tools that can help with this (such as Google Search Console), and there are third-party tools such as Moz. Once you've identified these sites, remember that the reputability of these sites will factor into your ranking within Google's algorithm. If possible, reach out to any partners linking to your site and ask them to use your priority keywords in their links to help your optimization and site authority.