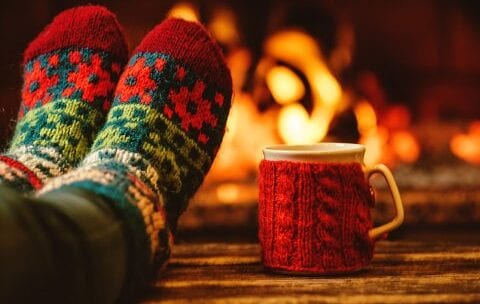 Holiday shopping and vacations are synonymous with this time of year. They're also major revenue drivers. But with COVID-19, it's obvious the 2020 holidays will look different.
For example, Airbnb is limiting the number of guests permitted in its rentals this New Year's Eve. While some customers may support this policy, others won't. This delicate situation is forcing brands to balance consumer expectations with the pandemic's health and safety precautions.
So, how can businesses work to navigate the remaining days of this unique holiday season? Consider these tips:
Put Values to Work
Small, online groups focused on driving a specific agenda will put brands under constant pressure. This means everything from in-store policies to advertising to executives' views pose risks.
Nearly two-thirds (64 percent) of global consumers will buy from or boycott a brand solely because of its positions on social or political issues. Despite the pandemic, some analysts expect consumers will spend more money this holiday season. So, it's critical brands conduct in-depth audience research to ensure their values and messages motivate consumers to buy, not boycott.
We've seen situations where previously beloved brands were cancelled because they failed to understand consumers' views on a key issue. While not everyone will agree with a company's stance, research what motivates your target market and then externally communicate how your values align with that. Not only will this allow you to identify and connect with brand advocates, it will also ensure you avoid a marketing misstep that costs you a successful holiday season.
Already some companies have used this knowledge in their 2020 holiday marketing. Rather than the typical imagery of large family gatherings, messages encourage celebrations with immediate family. Also featured are messages urging masks at small get-togethers. Socially distanced, of course.
While this approach acknowledges the importance of safety, it also speaks to audience members who still want a memorable holiday celebration.
Go on Offense, not Defense
The holidays are one of the busiest times for travel as consumers jet off to warmer destinations. Companies are under added stress this year as they try to find new ways to continue operations safely.
For instance, cruise line SeaDream Yacht Club recently came under fire after a passenger tested positive during its first sailing since the pandemic's onset. Soon after, social posts noting that the company failed to mandate masks onboard began circulating. This single misstep quickly brought negative attention to the entire industry. Had SeaDream monitored social and seen posts indicating passengers felt unsafe, it might have been able to limit the damaging narrative.
While brands should monitor all corners of the internet year-round, it is especially important during the holidays, when several industries see above-average online activity. A proactive response can't always prevent a crisis. Yet it can ensure that a company operates on offense and addresses situations before too much damage is done.
'Tis the Season
Historically, consumers have a certain set of expectations they want brands to meet, especially during the holidays. They want to see holiday-themed advertising, for instance. In addition, they expect individualized customer service and support as they shop–and they demand businesses deliver on their brand promises and values.
This year, brands are expected to deliver on those expectations more than ever–or risk being called out. As we close the chapter on a tumultuous year, brands must ensure they're keeping a pulse on consumer sentiment and continually monitoring what's being said about them online. The prize for doing so is respect and business from your target audience and a less-difficult holiday season.
Lisa Roberts is CMO of Yonder