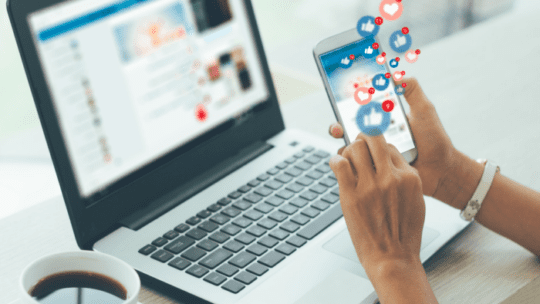 With the virtual PRNEWS Social Media Workshop coming October 25, we're giving readers and soon-to-be attendees a chance to meet some of the speakers.
The event's theme is "Using Social Media in Times of Unrest." It will cover topics including the changing role of social media, social media governance and communicating brand perspectives via social.
In this interview, Emily Schwarz, senior manager, corporate communications at Georgia-Pacific (GP), discusses social media's role in political-societal issues and how social is organized at the company.
For more , register for the virtual PRNEWS Social Media Workshop here.
PRNEWS: What is the social team's role in taking positions on societal issues?
Emily Schwarz: If the social media team monitors increasing conversations around a social issue it is escalated to the corporate communication/PR team. The team then determines...how, and if, we will respond.
Some organizations monitor daily conversations and respond once comments/chatter reach a certain [numerical] threshold, determined by past data.
[On a given topic] the general rule of thumb I like to follow...is don't speak unless you have a story.
For instance, it would not be wise to speak on issues of gender inequality if your organization is not doing anything measurable to solve the worldwide issue.
If you're not instituting pay-equity audits, setting goals and changing how to source, interview and evaluate internal and external job candidates, you should not speak about gender inequality.
No one wants to be called out on social media for their actions not matching their words. It can have a reputation impact in the form of lost followers or customers, negative press, etc.
PRNEWS: How is social media organized at GP?
Schwarz: The social media function at Georgia-Pacific sits partly within corporate communications and partly within individual business units.
PRNEWS: Why is it important for part of the social media team to sit within communication? 
Schwarz: To not have social media represented at the corporate comms table and with senior leadership is a reputation risk for any organization.
Corporate communications keeps an eye on trending topics and traditional news media that impacts business. The social media team does this too...via social listening and monitoring.
[Communication and social] need to be speaking from the same messaging points and to figure those out together...based on each function's unique knowledge of internal and external stakeholders.
This structure was similar at other organizations where I've worked.
PRNEWS: What role does GP's marketing team have with social media?
Schwarz: The marketing team should be a partner to corporate communication and social media teams. The social media/corporate communication partner is included in all high-level executive and marketing leader team meetings to identify potential crises, issues of interest, full funnel campaigns to support and opportunities to leverage.