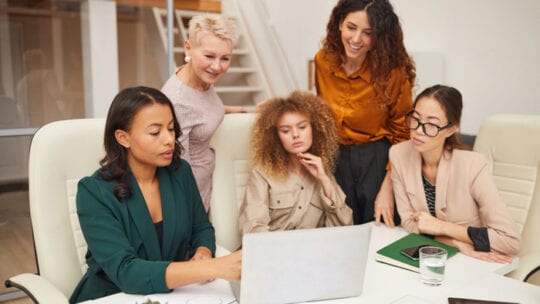 The Unstereotype Alliance and Getty Images recently partnered to co-curate a gallery of diverse images celebrating International Women's Day (March 8).
PRNEWS spoke with Sara Denby, who heads the Unstereotype Alliance Secretariat, and Dr. Rebecca Swift, Getty Images' global head of creative insights, about visual representation and how PR pros can help overcome negative stereotypes. Responses were edited for length and clarity.
PRNEWS: What is PR's role in tackling gender stereotypes and helping overcome negative representation?
Dr. Rebecca Swift: Visuals hold power. Communicators [must] choose visuals they use to accompany their words carefully–choose an image that moves the visual language forward.
If it's not available, request it!
Sara Denby: PR has the power to challenge stereotypes and outdated tropes by offering new perspectives. Through challenging the expected and accepted, and by surfacing fresh viewpoints, ingrained beliefs and implicit bias can start to be edged away.
With International Women's Day front of mind, a prime example is the portrayal of women leaders. The way we reflect leadership should not default to the corporate world and be aligned to business impact and results. Instead, explore leadership in its many guises and diverse examples of what success looks like.
PRNEWS: What are best practices for communicators to improve inclusive messaging?
Denby: Don't only consider who you are trying to specifically target through your communication; consider whose perspective you might be missing as well. Until we start to do this, the marginalized will remain unheard and under-represented.
Consider the representation of people in all their complexities. Reflect on the intersecting elements of gender, race, ethnicity, age and more.
This reshaped approach will start to challenge stereotypes that are deeply embedded in our societies and our consciousness. Our communication can influence culture and society in such a positive way, to shift perceptions and help build a more equal future.
PRNEWS: What do the data say about women's interest in seeing inclusivity in brand messages?
Swift: Our most recent data, from the Visual GPS research initiative, reveal that 77 percent of women say it is important that the companies they buy from celebrate diversity of all kinds.
Nearly one in two female consumers expect a company to demonstrate consistent commitment to inclusivity and diversity in its advertising and communications.
In 2020, "inclusive leader" was a new significant term searched for on our website. Throughout the pandemic we also saw a rise in interest in content that showed female small-business owners, Black business owners and female entrepreneurs.
PRNEWS: How does the Unstereotype Alliance overcome unconscious and/or implicit bias?
Denby: The best way for any organization to overcome bias is to ensure it has equitable, diverse representation at every level and at every part of the creative production process.
Our 3Ps framework helps teams develop creative that eliminates bias and depicts progressive portrayals of all people by checking for Presence, Perspective and Personality. The guidelines can be used across every step in communications development, from consumer profiling to creative and media briefing, and throughout the creative production process.
Our Unstereotype Metric is a pre- and post-market research tool that helps test for unconscious bias, and measures progress across a myriad of indicators.
PRNEWS: How has this influenced the business community?
Denby: The impact of our work is reflected in creative output and the diversity of the teams that create it.
Data from the Unstereotype Metric between 2018 and 2020 showed improvement. It measured more than 3,500 advertisements across 56 countries, 1,100 brands and 29 categories.
Overall, a 17 percent increase in advertising featuring both men and women was reported, and the prominence of female characters in advertising improved over this time.
PRNEWS: What's happened during the pandemic?
Denby: Our work is far from done. We have seen regression during COVID-19. Outdated, traditional stereotypes and lazy tropes are seeping back in to advertising.
Our plans for the year ahead are to not only recover that progress lost, but to accelerate the volume of progressive portrayals seen around the world.
Swift: By depicting women in leadership roles we hope to create possibilities for all kinds of women and women everywhere, because we believe: 'If you can't see it, you can't be it.'
And it isn't just about visualizing women in leadership positions. It's equally important that we portray diverse women, across age ranges, backgrounds and business sectors.