Kenneth D. Makovsky is president of Makovsky, one of the leading global independent integrated communications firms. The company, founded in 1979, is headquartered in New York City, with divisions in financial and professional services, health, technology, energy and digital branding.
Ken has been named top business-to-business counselor in the public relations industry, a PR All-Star, PR Professional of the Year, PR Executive of the Year and PR Blogger of the Year. He was selected to receive the "SABRE Individual Achievement Award," NY PRSA's John Hill Award for Outstanding Achievement and was named "Communications Executive of the Year" by the American Business Awards. Ken was also selected as one of the "Top Ten CEO Bloggers" in the country by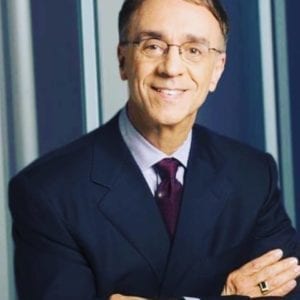 Chief Executive magazine.
Ken's blog, "My Three Cents," was carried for five years by Forbes, and it was also published by Businessweek and various industry publications. Ken's articles have been published by leading magazines, and he has addressed business organizations and universities.
Mr. Makovsky is the founder and past president of IPREX, the second largest global corporation of independent public relations firms, in 56 cities and 32 countries. He is also a member and committee member with numerous other PR organizations and is a member of the PRNEWS Advisory Board.
Here is Kenneth Makovsky, in his own words:
My first job in PR was: With a small international PR firm representing foreign governments and banks
I chose PR because: I wanted to do advocacy work, plus I saw in public relations a similarity to liberal arts in universities where one is challenged by a diversity of intellectual topics via different courses. In the business world that challenge and diversity is replaced by corporate clients. I also wanted to apply my journalistic skills.
If I weren't in PR, I'd be: A lawyer or management consultant.
The last great business book I read was: "Who Says Elephants Can't Dance?"
The best personal advice I ever received was: Follow your passion.
The best advice I've ever given is: When you undertake a task, follow through.
If I could solve one big challenge for communicators, it would be: The elimination of spam.
The last vacation I took was to: Turks and Caicos
The technology I can't live without is: My iPhone
The technology I could certainly live without is: Desk-top computer
My dream three dinner guests would be: Barack Obama, Winston Churchill, and Anderson Cooper
And I'd serve them: A 17-course dinner served by the famous chef, Bouley
Want to be considered for First Person? Contact content director Melissa Hoffmann at mhoffmann@accessintel.com