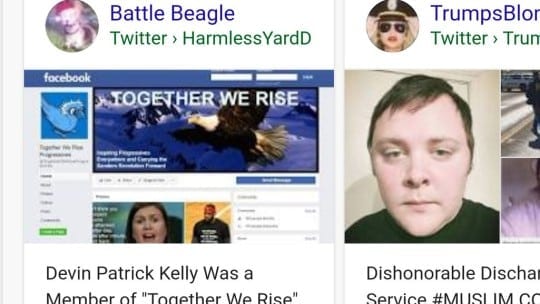 As we've seen in recent weeks, a tumultuous news cycle—compounded by an online community rattled by recent violent events—can be a breeding ground for rumors, hoaxes and false reports. In the last few days alone, the San Antonio shooter was misidentified as a member of both the alt-right and alt-left movements, Twitter swirled with rumors of Snapchat's demise and Facebook pulled a failed fake-news curtailing experiment.
Unfortunately for brands trying to connect with their audiences, bogus, sensationalistic content pollutes social feeds and tends to get shared widely. In worst-case scenarios, one's own organization gets tangled up in a fake news ploy.
Here's a roundup of this week's fake news stories and how organizations are responding.
Texas Shooting
In the hours after shooter Devin P. Kelley opened fire on San Antonio churchgoers, Rep. Vicente Gonzalez of Texas told CNN the shooter's name was "released as Sam Hyde; that's the name I was given."
Sam Hyde, a comedian associated with the alt-right movement, has become a viral internet meme, often pictured with the caption "BREAKING: Shooter confirmed to be Sam Hyde." False reports of Hyde's involvement in mass shootings and assaults date back as far as the December 2015 San Bernardino shooting, according to the New York Times.
Gonzalez's office's statement followed: "Given how fast the events transpired Sunday, Congressman Gonzalez took this report as reliable information...It is something that he deeply regrets. [Gonzalez] does not follow memes, internet sensations, or Twitter trends and was unaware that this name is a viral internet hoax that has been connected to mass shootings in the past."
Separately, many reported Google searches linking Kelley to the Antifa and alt-left movements.
Google's 'Popular On Twitter' news feature is a misinformation gutter. Search for Devin Patrick Kelley just now surfaced these four items. pic.twitter.com/06rcPOgx5b

— Justin Hendrix (@justinhendrix) November 6, 2017
In a statement to Gizmodo, a Google representative said the company "is not simply relaying tweets suggested by Twitter but ranking them itself...Twitter results function returned more trustworthy results over time as more reliable sources reported on search terms like the shooter's name."
Snapchat
On Nov. 6, a link and screen-capture of a paragraph stating Snapchat would be "removed from all app stores by November 14, 2017" was circulated on social media. The rumor prompted Snap Inc. CEO Evan Spiegel, who rarely posts on the rival platform, to tweet, "Nope. Not shutting down." Fact-checking site Snopes.com posted a takedown of the rumor, which pointed out that had users clicked through the link, they would have seen telltale "You Got Owned!" and "You've Been Pranked!" notifications at the top of the page.
Snap Inc. and Snapchat's Twitter accounts later retweeted several relieved Snapchat fans who tweeted the Snopes.com article as proof of the hoax.
Facebook
Meanwhile, Facebook, following a week of congressional hearings, is on the front lines of the fake news fight—but it appears the social giant is struggling to make headway. On Nov. 7 the BBC reported Facebook had pulled the plug on an experiment that pushed news article comments with the words "fake" to the top of a feed. "We wanted to see if prioritizing comments that indicate disbelief would help," a Facebook representative told the BBC.
In a polarized age, the lines between "disbelief" and "disagreement" have blurred so as to be nearly indistinguishable. The question will be whether Facebook's, Google's and Twitter's algorithms can be taught to see the difference.
Follow Sophie: @SophieMaerowitz